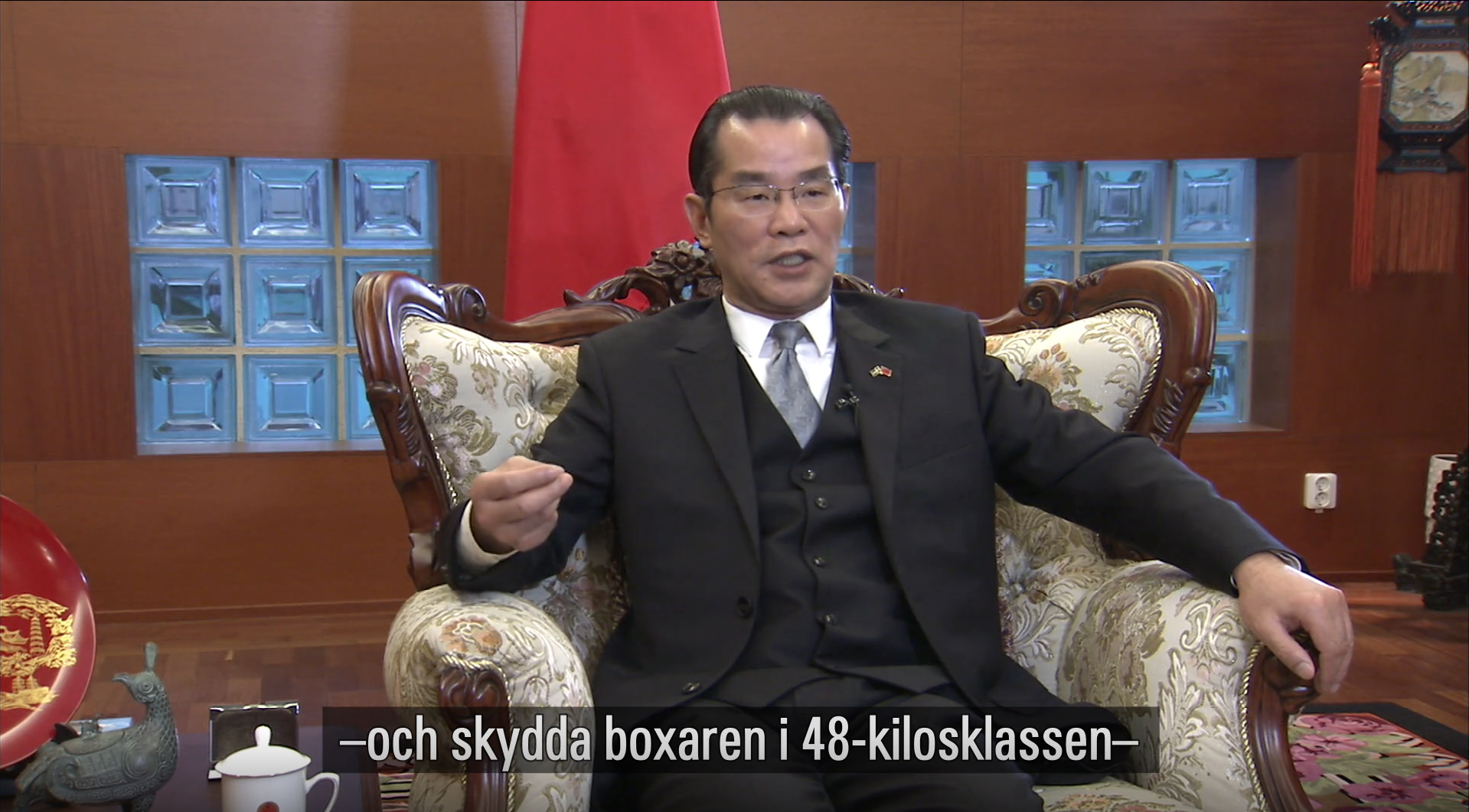 In an interview with Sweden's SVT, China's ambassador to Sweden, mocked Swedish criticism of China's lack of human rights and freedom, comparing Sweden to a tiny boxer trying to provoke a much larger heavyweight boxer.
"It's like a 48kg lightweight boxer who is trying to provoke a boxing match with an 86kg heavyweight, and the 86kg boxer want to be nice and protect the 48kg boxer, so he tells him to go away and watch out for himself," said Ambassador Gui Congyo.
"But the lightweight boxer doesn't listen, and instead continues to provoke the heavyweight, and even forces his way into his home. So what choice does the heavyweight boxer have?"
Gui Congyou has in the past urged Swedish media and journalists not to interfere in China's internal affairs. According to Swedish media, Ambassador Gui Congyou has frequently sent emails and letters attacking Swedish newspapers and broadcasters for their coverage.
Swedish Minister of Foreign Affairs, Ann Linde, characterized the Ambassador's remarks as an "unacceptable threat." She continued, "in Sweden we have freedom of expression, and what the Chinese Ambassador is not doing is extremely serious."
"We have continuously conveyed to the ambassador from the foreign ministry and even from me personally that freedom of expression is protected by the constitution and that journalists have the right to carry out their work completely unhindered," Said Minister Linde.
Tensions between Sweden and China have escalated since Chinese born, Swedish scholar and dissident, Gui Minhai, disappeared while on holiday in Thailand in 2015. He appeared in a video confession broadcast on Chinese state media three months later and remains in detention today.