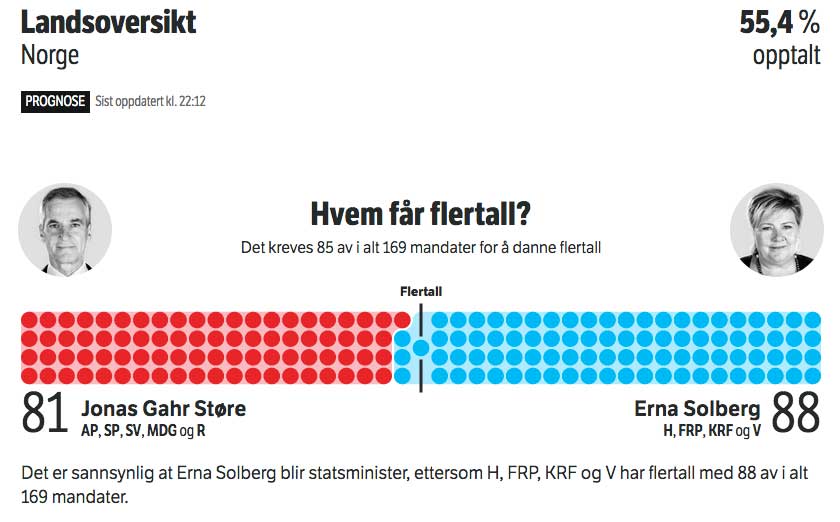 Norwegian media reports that Erna Solberg is set to continue as PM after a close election, with the Bourgeois coalition of the Conservatives, the Progress Party, the Christian Democrats and the Liberals leading by 9 seats.
The result is a disappointment for the country's largest party, The Labour Party, whose support dropped to 27.5%.
Norway's Center Party is the biggest winner with a 4.0 percentage point improvement over the previous 2013 election.