The results of the Sunday's Russian presidential election varied significantly by polling stations outside of Russia, with low voter turnout in key polling areas.
Voter turnout in Estonia was around 30% and in Canada, where there are around 400,000 ethnic Russians, less than 1% cast ballots.
In Washington, just over 2,000 votes were cast, while 13,510 ballots were available for Russian voters in the greater Washington D.C. area.
Opposition candidate, Ksenia Sobchak fared much better in foreign polls, receiving 27% of the vote in Amsterdam, yet only received 1.45% of the total vote.
European "Election" Results
Estonian "Election" Results
North America
Washington D.C. "Election" Results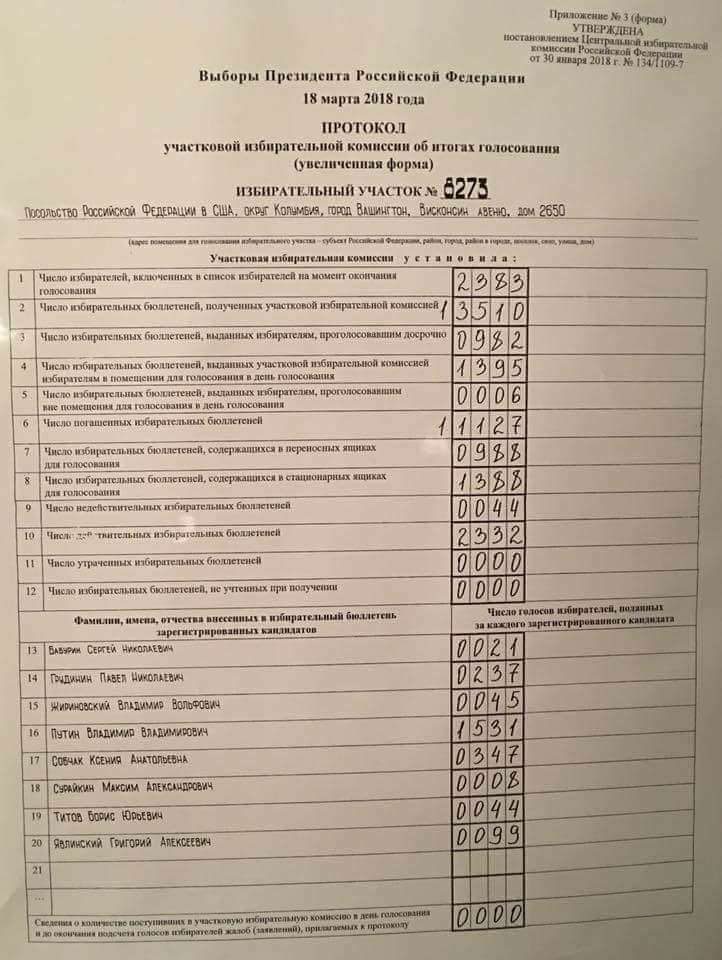 Canada
There are an estimated 400,000 ethnic Russians living in Canada. In Toronto, which holds the largest concentration of Russian speakers in Canada, around 1,500 people voted according to a report by Russian state media channel, Sputnik. The final "election" results from Canada have not been published.
Middle East and Asia "Election" Results
Overall Russian "Election" Results
Sources: The Village, ERR, Facebook, translation reports from Stacie Kor