Inspired by the tranquility of remote lakeside saunas, the ambiance of a northern Ontario forest in summertime and distant Estonian-Nordic culture, Heiki Sillaste has created the ultimate soundtrack for that Friday night cottage porch decompression.
Since 1987, the Canadian-Estonian composer and musician has released an impressive catalogue of well over 45 synthesizer-based records and made over 150 compilation appearances.
Heiki began his musical career fronting the internationally acclaimed industrial-tekno group DIGITAL POODLE in the late 80's and early 90's while running the now famous Shadow Canada label.
Heiki's collaborative and remix work has been wide reaching, including work with the likes of Snow, Leahy, Dead Voices on Air, Technostep, Visionary, seminal ambient composers Rapoon and Zoviet France as well reggae superstars Michael Rose and Musical Sniper. The Paper+Sound label was founded by Heiki Sillaste in late 2009.
UpNorth caught up with Heiki before his appearance at Tallinn Music Week 2015.
Your musical output started an early age and even managed to press records with your first band Heik and The Shakes and grew to a major driving force in the North American industrial scene with Digital Poodle. What drove your passion and how were you able to find support to sustain it?
Heiki and The Shakes was my so-called "high school new wave band". We released our first vinyl single "Citizen Kane" just before I turned 19. The record went to number one on the Canadian College Radio Charts, and we played live as a trio, with ever rotating guitar players. As we started getting into the new harder edged European industrial sounds, we ditched the guitars and mutated into Digital Poodle. Digital Poodle continues to have cult success throughout the world, due in part to having released records on both U.S., German and British record labels and getting a lot of club play here and overseas. Toronto's Suction Records will be reissuing some Digital Poodle tracks, along with new remixes by current electronic musicians who may have in part been influenced by our music, back in the day. It will be released as a double 12" vinyl this summer.
HEIK AND THE SHAKES: CITIZEN KANE
You clearly draw major influence from nature- how have you creatively reconciled that with your electronic influences? Nordic themes of natural tranquility, saunas and lakes are evident in your latest records. How important has the influence of Estonian culture been in your work?
Living and working in busy city has its rewards, but during the summer months I escape as often as I can to my cottage up north. My second solo album "Sauna Porch Recordings Co." was entirely recorded up there, often outside among the trees with a full view of the lake, as inspiration. I often set up a microphone to record the environment around me, and then proceed to process and manipulate these found sounds, and finally integrating them into the music.
I just released my newest album "Dub Museum" on my own paper+sound label. The new album continues down the path that I have been exploring for sometime, which is a blend of ambient textures, dub reggae baselines and electronic techno rhythms. Heavily manipulated voice snippets, lifted in part from Estonian children's folk story records from the early 70's, float in and out of the overall mix.

HEIK: DUB MUSEUM
In the late 1980's, you published an underground Estonian youth magazine that caused quite a stir but was important in keeping Estonian youth engaged. What motivated you and who were your local "samzidat" collaborators?
The 'zine in question was named "Allkiri", which in Estonian translates to "Signature" but also "Underground Letter". My fellow dissident Andres Kasekamp and I would write about Toronto Estonian activities that we were involved with and were pissed off about. We were both very much into Punk Rock and Hardcore (which had just started growing in popularity then), Reggae/Ska and new wave records, which we would also review in the pages. I had access to a photocopier at my dad's office. Late at night, we would run copies of the issues. We would clandestinely distribute copies at Estonian School and Scouting events. The issues were passed along among friends. As we didn't sign our names, we could get away with anything.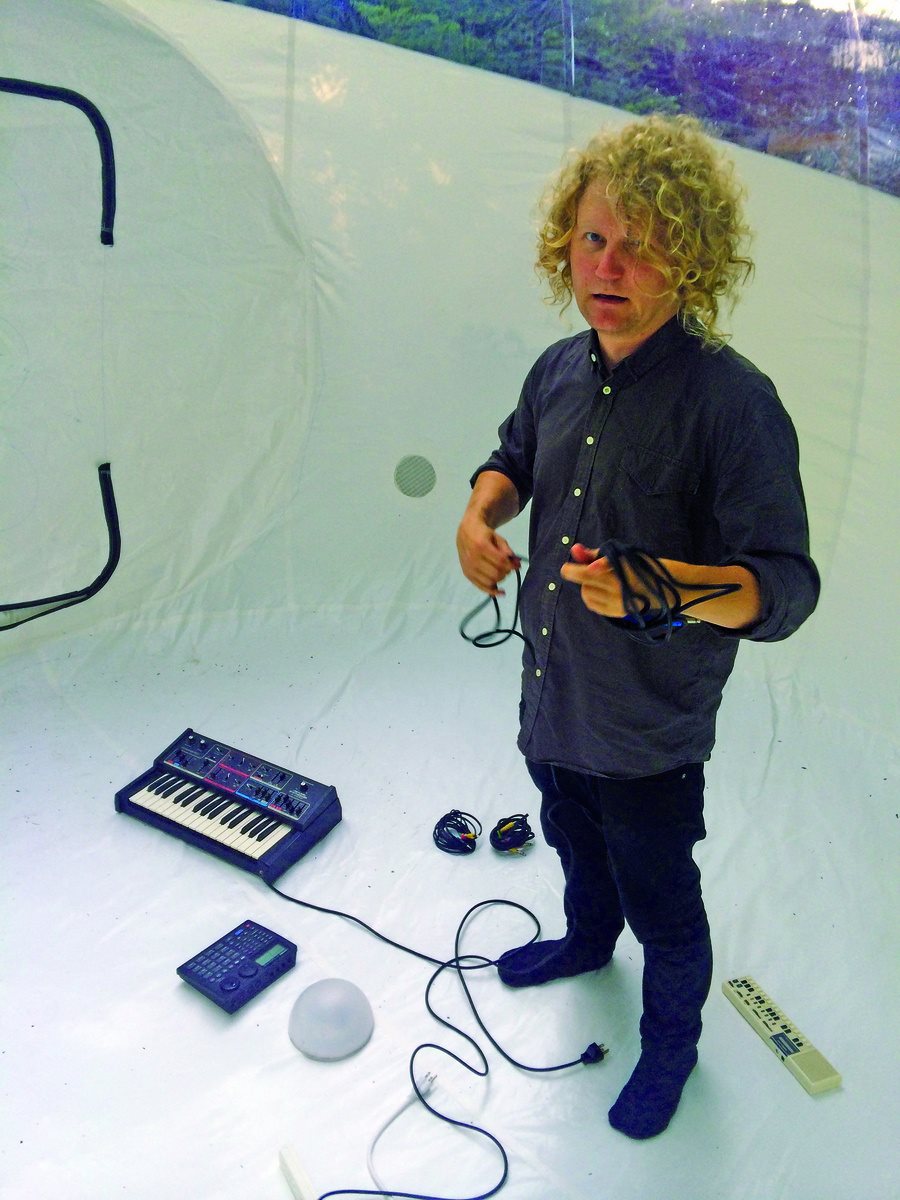 How important to you as an Canadian-Estonian artist is to be performing at Tallinn Music Week?
For me personally playing Tallinn Music Week is a great honour. In fact they offered me a second show at Tallinn's last standing specialist vinyl record store Biit Me Record Store, which is cool. I'm also on the same bill as one of my current favourite Estonian artists, named Thing, who produces paranoid evil sounding, bass heavy rhythms. There are some great performers playing Tallinn Music Week, so I'm looking forward to seeing some other performances.
---
HEIKI AT TALLINN MUSIC WEEK:
Friday 27.03  at  17:00
City Stage
Friday 27.03  at  23:00
Festival Stage / TMW Bass Music showcase
Heiki on Soundcloud
Buy records here on Bandcamp