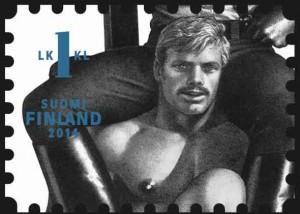 Helsingin Sanomat reports that the Finnish parliament is preparing for a debate about Finnish same sex legislation before voting on an amendment to existing legislation during Friday's session. The Estonian Parliament recently passed legislation to allow cohabitation for LGBT couples.
The speaker of Parliament, Eero Heinäluoma (SDP), believes that the debate will be business like. Heinäluoma expects a full public gallery for Friday's vote. Extra security is being set in Parliament for both Thursday and Friday.
YLE reports that the The visitors' gallery has space for around 350 members of the public to follow the debate, and Friday's vote. Heinäluoma said he welcomed the public, but he also reminded those who plan to attend that signs and applause are not permitted, and that the work of MPs may not be interrupted during the debate or during the voting.
In a televised YLE debate on Wednesday, supporters of marriage equality included National Coalition head Alexander Stubb, Social Democratic leader Antti Rinne, The Greens' Ville Niinistö, Paavo Arhinmäki of the Left Alliance and Swedish Peoples' Party chief Carl Haglund. Opposing the amended legislation were Centre Party chair Juha Sipilä, the populist Finns Party's Timo Soini and Päivi Räsänen of the Christian Democrats.
Those leader backing the updated legislation base their position on the need to protect human rights and ensure equality.
"It's a question of human rights, gender equality and equality," said Prime Minister Alexander Stubb.
The Centre's Juha Sipilä said he opposes same-sex marriage because it runs counter to the notion of traditional marriage.
Leader of the populist Finns Party, Timo Soini, said he hoped that the right of every child to have a father and a mother would prevail.
"I'm very hopeful that marriage will remain a union between a man and a woman as it should and as my own position holds," Soini said.
More here from YLE
Map of LGBT Tolerance and Legislation in Nordic-Baltic Sea Region

Same Sex All Europe