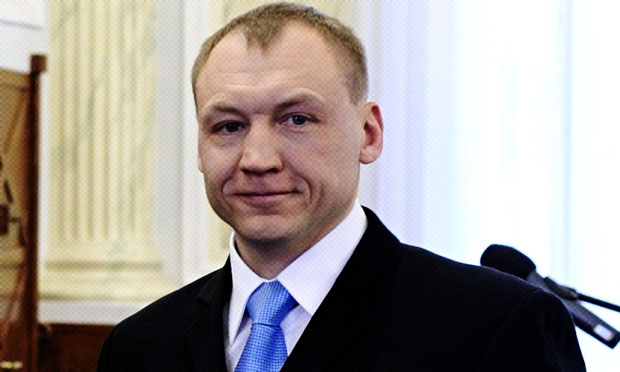 Estonian security officer Eston Kohver has been exchanged with Moscow for imprisoned Russian spy Aleksei Dressen.
Estonia's Interior Ministry confirmed that Kohver is back on Estonian soil.
The exchange reportedly took place on a bridge over the Piusa River that separates the two countries.
Kohver, an officer with the Estonian Internal Security Service, was sentenced to 15 years in jail on August 19 at a closed-door trial after being found guilty of espionage and illegally crossing the Russian border.
Estonia vehemently denied the charges, saying Kohver was abducted in Estonia a year ago and dragged into Russia.
In February 2012, police in Estonia detained Dressen, a longtime security official, on suspicion of spying for Russia. He was sentenced to 16 years for treason.
His wife, Viktoria Dressen, who Estonia accused of forwarding information to Russia's FSB, was given a suspended sentence of six years in jail.
Kohver's defense lawyer, Mark Feigin, said the swap was "organized on the political level" and was timed to boost Russia's image ahead of President Vladimir Putin's speech to the UN General Assembly on September 28.
In a tweet, Feigin wrote: "It's all happening ahead of Putin's visit to the UN tomorrow. There are no other reasons."
Copyright (c) 2015. RFE/RL, Inc. Reprinted with the permission of Radio Free Europe/Radio Liberty, 1201 Connecticut Ave NW, Ste 400, Washington DC 20036.