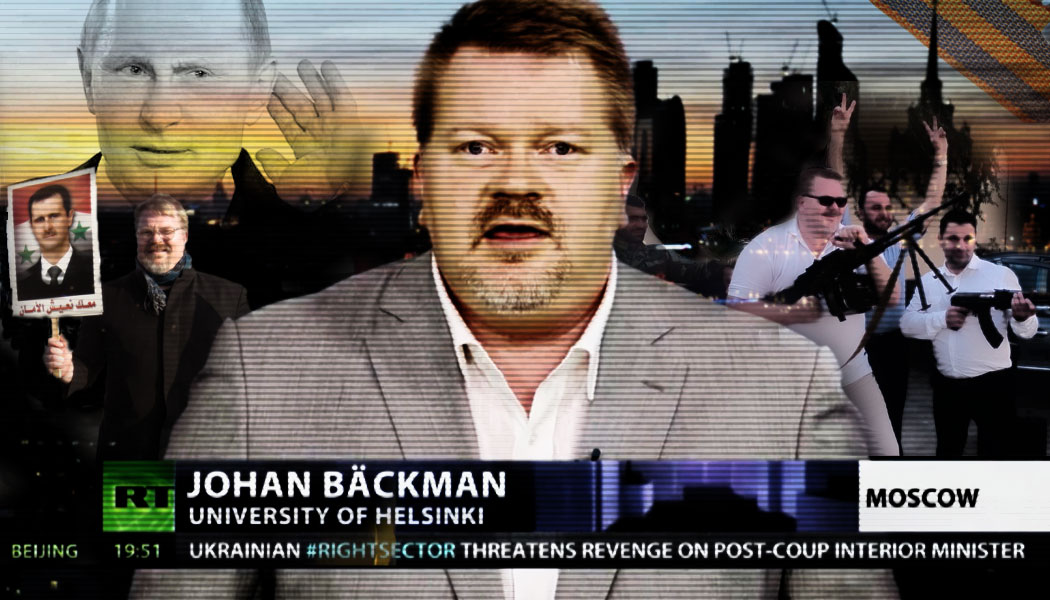 Finnish newspaper, Aamulehti reports that a well known Finnish pro-Kremlin advocate, Johan Bäckman, is accused of having committed crimes against a journalist at Finland's national broadcaster YLE. According to the report, Bäckman has been accused in the District Court of Helsinki for the persecution of YLE's journalist Jessikka Aro, which caused "overwhelming defamation."
The prosecutor filed charges on Monday for crimes alleged to have occurred between 2014-2016.
"Syyttäjä Juha-Mikko Hämäläinen pitää kunnianloukkausta törkeänä muun muassa kokonaisuuden laadun ja asianomistajalle aiheutuneiden seurausten takia.
– Teko kohdistuu median edustajaan tämän työn vuoksi ja ilmeisenä tarkoituksena on ollut vaikuttaa työn laatuun, Hämäläinen sanoo" https://t.co/CufI3ZVRN7

— Jessikka Aro (@JessikkaAro) March 26, 2018
Bäckman often comments publicly on disputes between Finland and Russia, and is frequently quoted in Russian state media.
Bäckman has worked at The Russian Institute for Strategic Research, which is widely considered to be linked to Russian intelligence services. According to the Finnish report, Bäckman was identified as the Northern European representative for RISS on the Institute's website.
Who is Johan Bäckman? Read UpNorth's profile here.