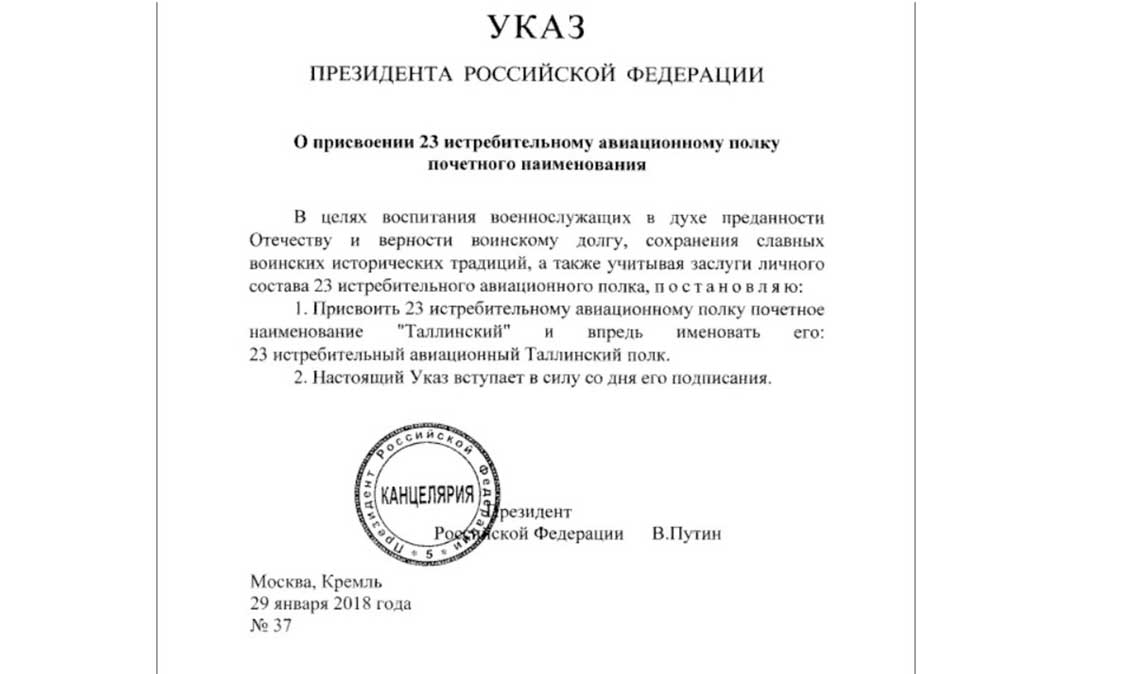 Vladimir Putin issued a provocative decree on Monday, renaming the Russian Air Force 23rd fighter regiment the "Tallinn Regiment."
Russia's 23rd Fighter Aviation Regiment, is based at the Dzyomgi Airport Khabarovsk Krai, in Russia's Far East.
The decree states that the renaming of the regiment is intended to "preserve holy historical military traditions" and "raise spirit of military obligation".
For Estonians and other nations who suffered under illegal Soviet occupation and repression for over 50 years, the decree is a naked attempt at intimidation, designed to aggravate the traumas inflicted by Soviet terror.
Not so subtle hint. Putin names Russian 23rd fighter aviation regiment the "Tallinn regiment". To "preserve holy historical military traditions" and to"raise spirit of military obligation". pic.twitter.com/iJtNN7HU1E

— Eerik-Niiles Kross (@EerikNKross) January 30, 2018