Every year, Estonia holds special military exercises called Spring Storm. The exercises are for those conscript soldiers who have just completed their term of service. This is their graduation event.
But since Russia invaded parts of Ukraine in 2014, Spring Storm has taken on a much more important significance. The exercises are now about projecting a show of strength and confidence, with an increasing participation of NATO and non-NATO allies.
If anything, the Ukraine crisis has been a catalyst for NATO and non-NATO countries to work far more closely together and improve interoperability. Going it alone on security issues is not an option.
The Spring Storm exercises began on May 2 and lasted until May 19. They include several leading NATO countries. The Baltic states, Poland, Canada, the Netherlands, Britain, and the United States are providing equipment, F-15 fighters, and other military aircraft. Non-NATO Finland and Sweden are participating too. Over 6,000 troops are on the ground.
The reality is that we have gaps in several areas of our capabilities
On paper, it all seems very impressive. But NATO officials told Carnegie Europe that such exercises could not deter Russia in the event of an attack. "The reality is that we have gaps in several areas of our capabilities," an official said in an interview, speaking on condition of anonymity. "The Eastern allies are all looking toward Warsaw for more concrete steps to be agreed to boost the region's security," he added, referring to the NATO summit to be held in the Polish capital in July 2016.
At its last summit in Wales in September 2014, NATO leaders agreed on a host of reassurance measures to boost the security of its Eastern flank. The Readiness Action Plan is supposed to make the alliance capable of responding swiftly and firmly to new security challenges.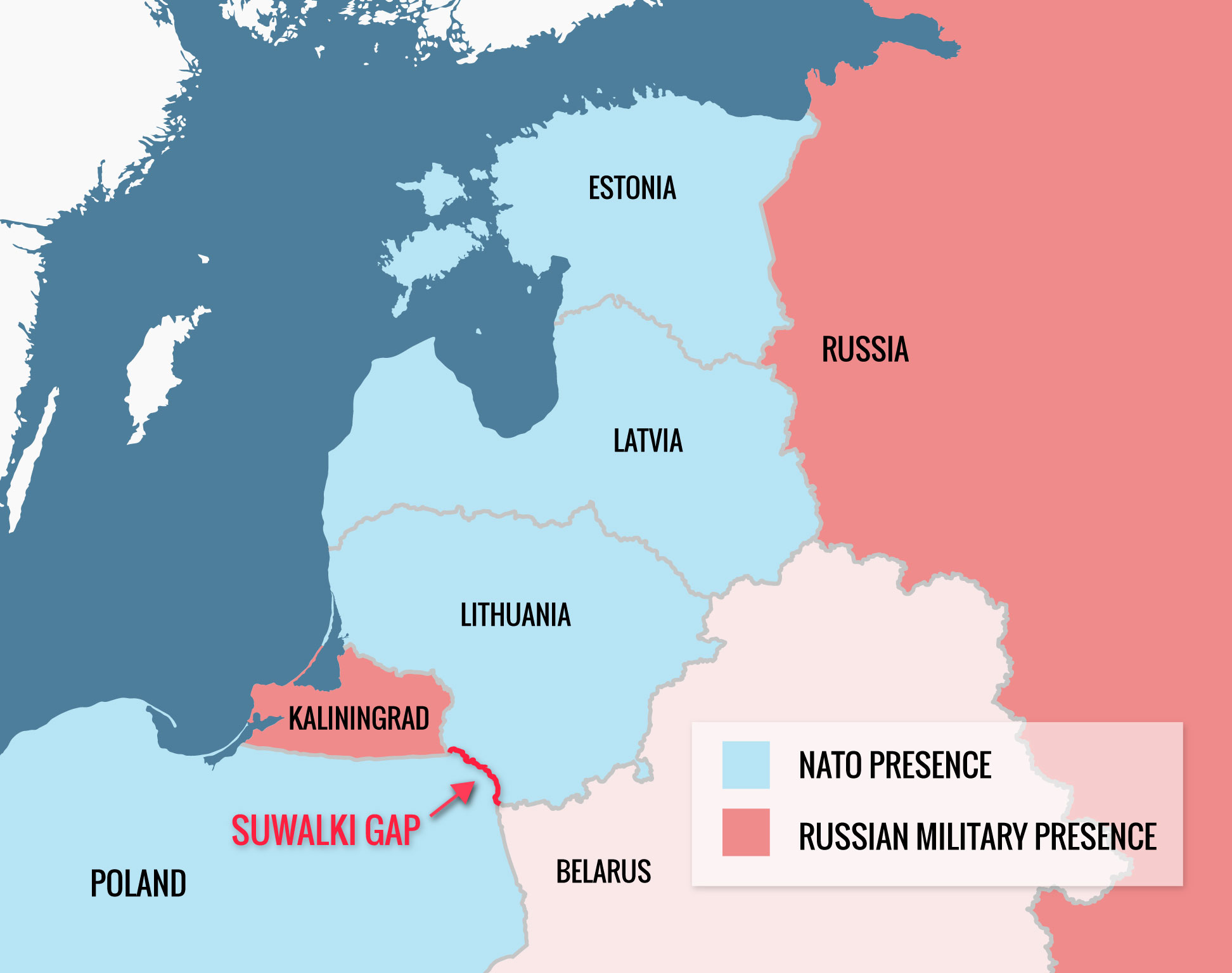 Since then, NATO has been conducting numerous exercises in the region. Russia has responded, and not only with harsh rhetoric. The Russian exclave of Kaliningrad, which is sandwiched between Poland and Lithuania, has become increasingly militarized. Russia's use of Kaliningrad is clearly intended to intimidate the Baltic states. According to the Eurasia Daily Monitor, quoting a Russian military expert, Russian forces could establish effective control over Estonia, Latvia, and Lithuania within two to three days. NATO would be unable to react in time. Russian saber rattling or not, NATO's allies feel vulnerable.
This sense of insecurity has taken on a new dimension in Estonia's Nordic neighbors. In neutral Finland and Sweden, a major debate is taking place about both countries' relations with NATO and how to make the region more secure. A new report commissioned by Finland's foreign ministry that looks at the effects of Finland's possible NATO membership makes sober reading for three main reasons.
First, neutral Finland no longer has any illusions about Russia. "As an unsatisfied power, Russia had made unpredictability a strategic and tactical virtue, underpinned by an impressive degree of political and military agility," the report states. "It regards the Atlantic Alliance as an adversary and considers NATO enlargement as a threat to its national security."
Related to this, the report states categorically that Russia would thwart any attempt by Finland or Sweden to join NATO. Both countries—and NATO—would have to be ready to counter such attempts.
The second important aspect of this report is the question of how to fill the perceived security vacuum in this part of northeastern Europe. The EU is in no position to deal with this issue. It simply does not have the institutions or the capabilities to address these strategic concerns. Nor, as the report argues, will the EU develop a strong, common European security and defense policy in the foreseeable future. In other words, it falls to NATO to provide security and strategy for the region.
Regarding the Nordic countries, the matter of who is and who is not a member of NATO should not stop us cooperating at any level – Estonian Defence Minister Hannes Hanso
The third issue concerns the Finnish-Swedish relationship and how the two countries see their future relations with NATO. For decades, Helsinki and Stockholm have cooperated on a wide range of issues, from joining the EU together in 1995 to holding joint military exercises.
This togetherness, as the report argues, is crucial. It constitutes a common strategic space. And because of this, both countries have compelling reasons to make the same fundamental choices about their future security and defense, either by converging with NATO (short of joining it) or by becoming full members of the alliance.
The point is that any divergence of interests would leave Finland strategically vulnerable if Sweden went its own way by joining NATO—and, for that matter, vice versa. No doubt Russia will continue to warn both against joining NATO, but that kind of pressure could backfire. Russian influence is already making Finland and Sweden work more closely with NATO.
Back in Estonia, Defense Minister Hannes Hanso is putting much emphasis on the recently established Nordic-Baltic defense cooperation with NATO and non-NATO countries. "Regarding the Nordic countries, the matter of who is and who is not a member of NATO should not stop us cooperating at any level," he said. "There is a clear understanding about what we need to do together, and how we can work together. Any dividing lines, which in my view are artificial when it comes to security, are disappearing." Meanwhile, Russia can be expected to continue to undermine this growing cooperation.
Republished with kind permission of the author, Strategic Europe and Carnegie Europe.