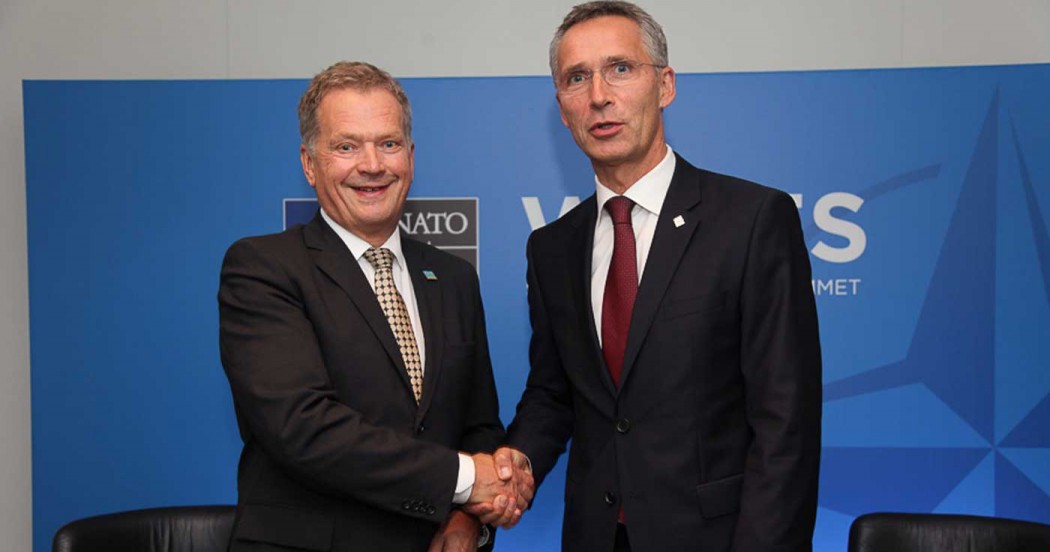 President Sauli Niinistö has told Yle that there is no automatic link that would require Finland and Sweden to coordinate application for NATO membership. He also said that a decision on whether or not to join NATO would require a referendum in Finland.
According to a fresh government-commissioned, independent assessment of the effects of Finland's possible NATO membership, it would be most beneficial for Finland if Sweden were to join at the same time.
Speaking with Yle on Saturday, President Sauli Niinistö stressed that both countries will make their own independent decision.
"We don't have any kind of automatic, linked destiny that would mean that if one decides something that the other would immediately do the same. On the contrary, it looks like the decision-making process is quite tricky," said Niinistö.
The President did concede that opinions in both countries influence the other, but he added that NATO membership for Finland would require a referendum on the issue.
Sweden will not take up NATO membership without a referendum. It is possible that the decision of the citizens of the two countries could differ, even if the political leaders of both countries were to back membership.
Niinistö described the issue of joining NATO as being at least as big a decision as was joining the EU – a decision that was taken only after a national referendum.