A group of European Members of Parliament, including Estonian MEP, Tunne Kelam, Lithuanian MEP, Petras Auštrevičius, and former Belgian Prime Minister, Guy Verhovstadt, have renewed calls for the EU to adopt Magnitsky sanctions against Russian officials responsible for the death of lawyer, Sergei Magnitsky.
Strong and timely response of Members of #European #Parliament concerning Sergei Magnitskiy case pic.twitter.com/D8ZLtiTafy

— Petras Austrevicius (@petras_petras) May 2, 2016
In 2008, Sergei Magnitsky discovered a massive fraud scheme, after companies owned by American investor, Bill Browder's, Hermitage Capital, were stolen by Russian government agents and were used to fraudulently claim $230 million from the Russian government in tax rebates. Magnitsky reported the fraud to Russian police and was subsequently arrested and imprisoned for nearly a year. After suffering inhumane prison conditions, medical neglect and torture, Magnitsky died in prison in November 2009.
The publication of the letter follows an aborted screening of a film about Sergei Magnitsky in Brussels last week. The film, directed by Russian filmmaker Andrei Nekrasov, casts doubts on Magnitsky's role in discovering and reporting the 2008 tax fraud by Russian officials.
An April 27 screening of the film was arranged by Finnish Greens MEP, Heidi Hautala and the Russian lawyer for a Russian businessman connected to laundering of money connected to the Magnitsky case. Hautala and Nekrasov, have been outspoken critics of the Putin regime in the past. According to Finnish media, Hatala and Nekrasov have been romantically involved in the past.
The organizers had also invited one of the primary figures in the Magnitsky case, former Russian police officer, Pavel Karpov to the screening in Brussels. Karpov is on the US Magnitsky List.
The European Green Group c0-Chair, Rebecca Harms distanced herself and her party from the event tweeting that the screening was "NOT an event of the Greens/EFA group in the EP."
The widow of Sergei Magnitsky said in a statement "that the film by Andrei Nekrasov, based on his inventions and not on documents and facts, is degrading to the dignity of Sergei Magnitsky, degrading to the deceased, who cannot defend himself."
As of Monday, all links to the film from Nekrasov's film distribution company's website have been removed and scheduled European broadcasts of the film, funded in part by European media channel ARTE, have been postponed indefinitely.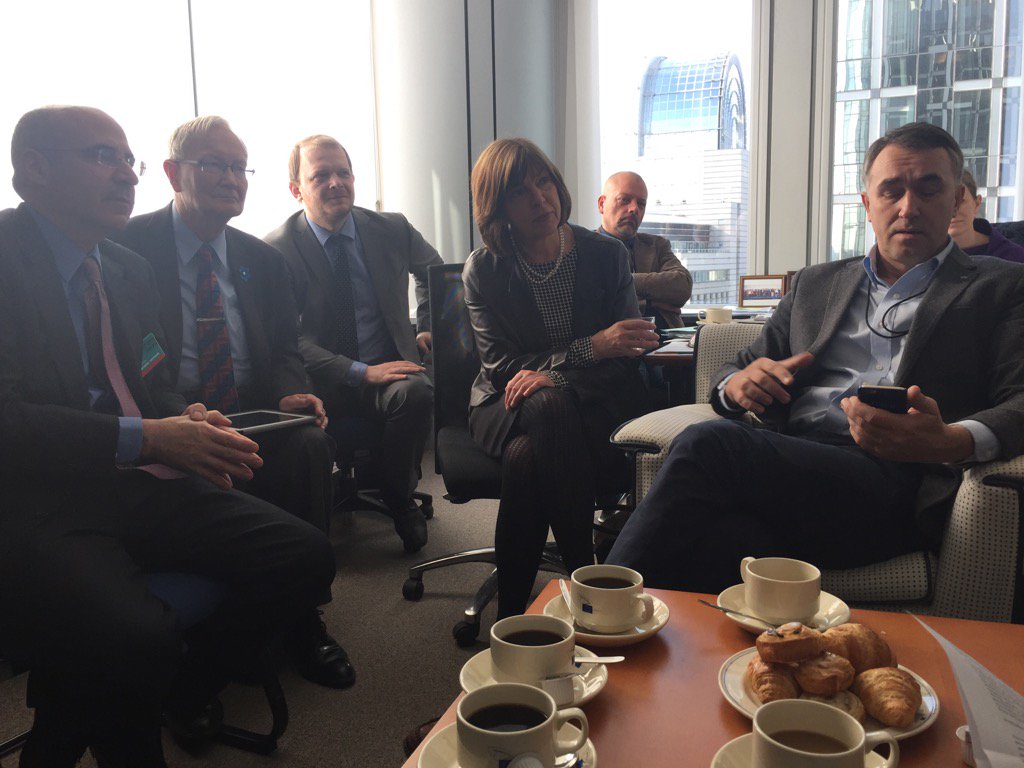 Russian state media have ramped up propaganda aimed at discrediting claims of human rights abuse and corruption by the Kremlin over the past month. Most recently, Russian Television aired a two hour show called "The Browder Effect" in which claims are made about a CIA conspiracy to destabilize Russia. Renowned anti-corruption crusader, Alexei Navalny filed a lawsuit against Russian state media shortly after the program aired.