Fifty years ago, a white haired woman stood on a stage in Bad Godesberg, a small town south of Germany's Cold War capital, Bonn. She stood for twenty minutes as the crowd stomped and applauded her performance of a series of Beethoven pieces on the piano.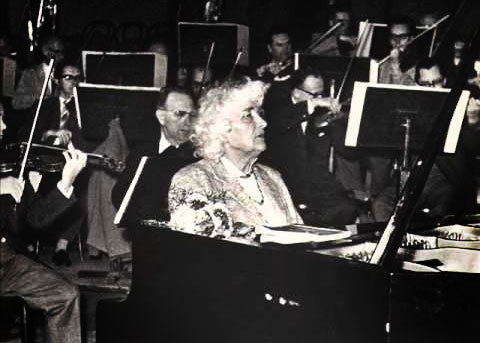 The pianist, Elly Ney, was one of Germany's most talented during the Third Reich. But her political loyalties and actions caused her to be banned from ever playing again in the birth city of her beloved Beethoven, Bonn.  Of her exile she said: "I will never go back to Bonn. I prefer to play in a prison since the people there are not so demanding." As talented as she was, the Bonn city council could not tolerate Elly Ney's Nazi past – and would not allow her to publicly play any piano within city boundaries.
In the 1930's Elly Ney was noted among German musicians for her enthusiastic anti-Semitism. She considered, for example, the work of Richard Strauss's librettist, Stefan Zweig to be "ugly, Jewish-demonic." Jazz to Elly Ney, was also dangerous due to its racially "impure" qualities.
In 1933, Ney refused to perform in Hamburg after she was asked to replace a Jewish pianist, Rudolf Serkin. For her, replacing a Jew was unbearable.
A devout member of the Nazi party, the pianist supported Hitler's efforts to remove Jews from important posts including the cultural sector and was pleased when Jewish musicians were no longer allowed to perform in Hitler's Germany.
Elly Ney Playing Beethoven's Moonlight Sonata Movement 3
After the war, Elly Ney was banned from playing in Bonn and an appeal to that ban was rejected in 1952: she was condemned by the Bonn city council as a "pronounced National Socialist." The formerly Nazi town of Tutzing, in southern Bavaria, briefly embraced her as an honorary citizen in 1952. But her Nazism was too embarrassing and they stripped her of that status after her death 1968.
Despite the anti-Semitic zeal during the Third Reich, the people of Bad Godesberg still showered Elly Ney with rapturous affection in April 1965. It was no matter for them that she was a prominent member of the Nazi who actively supported the elimination of an entire race: her piano would still play on for them in Bad Godesberg.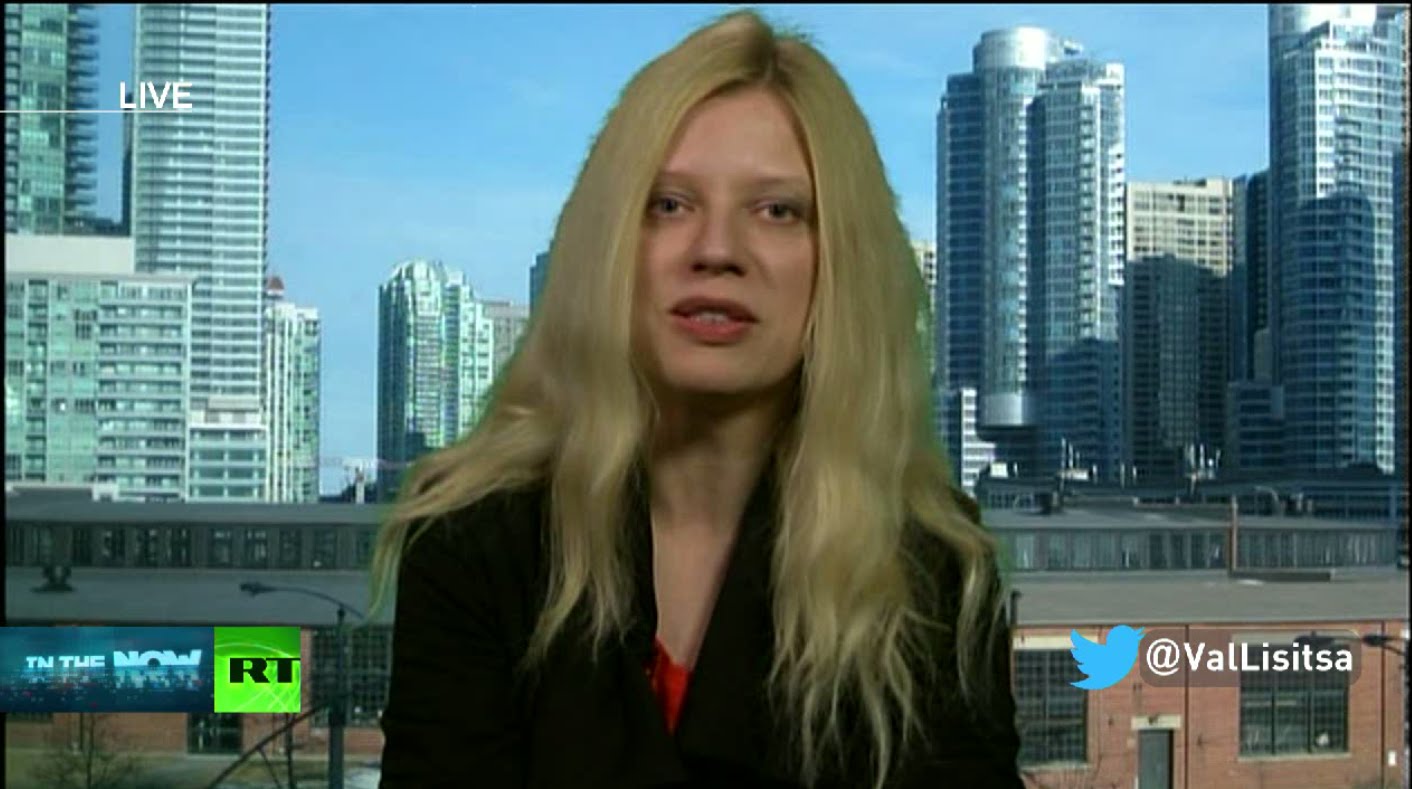 Decades later and thousands of kilometres away, a Russian pianist who supports Vladimir Putin's neo-fascist regime has come under similar scrutiny in Canada. In Toronto, the piano of an enthusiastic supporter of the Kremlin repression will not play on. The musician, Valentina Lisitsa, was told that she would not play her concert at the TSO this week due to the extremist views she expressed on social media about Ukraine and Ukrainians.
While the two cases are not the same (Ney played Beethoven while Lisitsa plays Rachmaninoff) the question of an artist's "freedom of speech"  is common to both. Ney expressed her anti-semitism and hate for other races publicly during the Third Reich and Lisitsa expresses her hate for Ukrainians via modern public mediums. Where Ney was an active volunteer in the Nazi party, Lisitsa actively supports pro-Putin extremists with the translation of anti-Ukranian propaganda.
Where Elly Ney used political channels and the print media to express her views, Valentina Lisitsa uses Twitter and Kremlin sponsored political channels in Eastern Ukraine to express hers and her compatriots.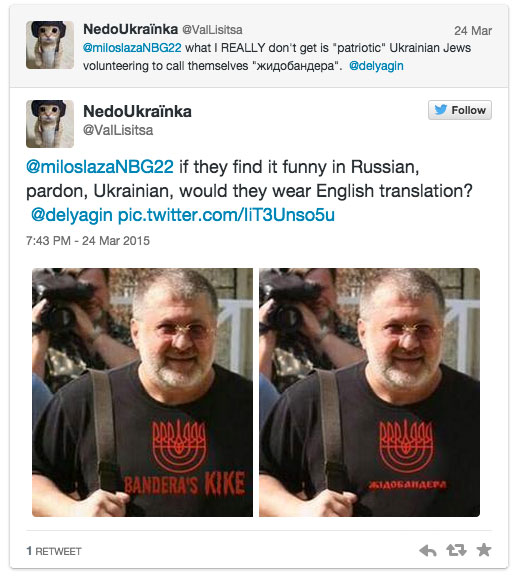 Valentina Lisitsa's comments may not be specifically anti-Semitic (she does label Jewish supporters of the Maidan protests as "Bandera's Kikes")  but her suggestion that Russia should apply "some folk medicine that worked very well last time around" is threatening to the millions of Ukrainians whose families suffered during Stalin's genocide and the misery of the World War Two. Her Twitter posting of a photo of African tribesman beside ethnic Ukrainians in folk costume, may even have amused Ney given the Nazi view of both.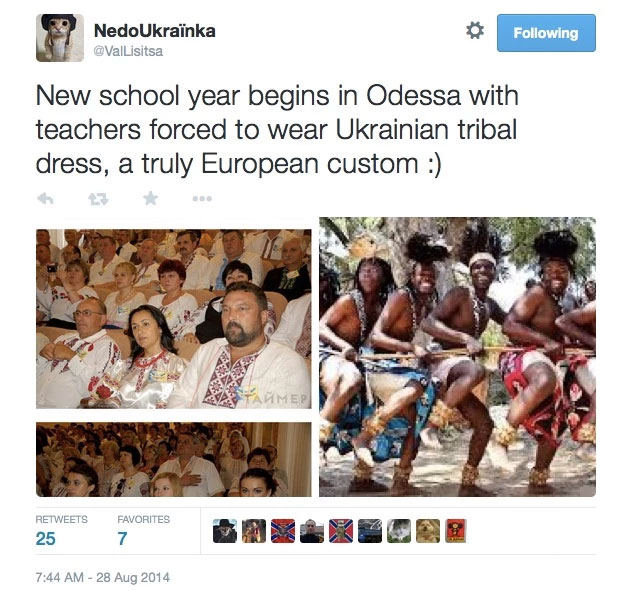 Yet the question of freedom of expression remains. Would those same people who support Valentina Lisitsa's right to free expression also have supported Elly Ney's right to the same?
Is it acceptable for us to tolerate an artist who superimposes the faces of her adversaries on pig testicles and encourages her supporters to attack the symphony members who cancelled her performance – as reported by the Globe and Mail? Is there a threshold to our tolerance when we allow such vicious forms of expression to be sheltered behind the justification of artistic merit?
Thankfully, unlike he people of Bad Godesberg who overlooked the extremist past of Hitler's pianist, Elly Ney fifty years ago, the TSO and Toronto have clearly expressed themselves by not tolerating the extremism of Putin's pianist, Valentina Lisitsa.
Valentina Lisitsa Playing Beethoven's Moonlight Sonata Movement 3