Named by Vladimir Putin as an enemy of Russia, American-born businessman, CEO of "Hermitage Capital Management", Bill Browder has earned worldwide recognition as the leader of the global Magnitsky campaign.
After the death of his lawyer Sergei Magnitsky in a Moscow prison, Browder began his advocacy campaign in the US, calling on the US Congress to pass the Magnitsky Act, which levies targeted sanctions against corrupt human rights abusers in Russia and was most recently passed in Latvia. Anna Ūdre sat down with Browder at Putincon in New York to discuss how the Magnitsky Law is being implemented in all three Baltic countries, the Nord Stream 2 pipeline and Putin's "re-election".
The Baltic States were among the first countries to follow the US example. Why do you think it was important for Estonia, Lithuania and Latvia to adopt this law?
The Baltic states know Putin better than anybody. And they understood that what he and his regime care about is their access to the West. In a world where we're not fighting wars with tanks, we're fighting with visas and the banks, this is clearly a policy that works. We know it works, because of Putin's own reaction to the passage of the original Magnitsky Act. We also know it works because Putin stated that it was his single, most important foreign policy priority to repeal it.
It's not only important to pass the law, implementation is just as important, to create a list of people to be sanctioned. Estonia hasn't yet created its own list. What do you think about that?
Correct. It's interesting, because Estonia was the first country to pass the Magnitsky Act. It looks like Estonia has gotten cold feet in actually doing something about it. And we've been working with Eerik-Niiles Kross who's the sponsor of the original Estonian Magnitsky Act, and been trying to get the government to actually implement it. It's not unusual for countries to pass a law and not implement it. We even had trouble in the United States at first. I'm sure that we'll succeed in Estonia, but it won't be without political and public pressure.
Why do you think they got cold feet?
I understand that there have been some changes domestically in Estonian politics where the United Russia party has made some connections with some Estonian politicians and has tried to neutralize our efforts.
You're going to the Swedish parliament next to talk about Magnitsky legislation. Do you think they'll be next to adopt a law and which other countries could follow after?
The four countries that I set out for this year are Australia, Sweden, France and the Netherlands. Since I came up with that list of countries, we understand that there's now an initiative forming in Denmark to do the same thing. In the meantime, Gibraltar just passed Magnitsky Act, totally unnoticed by the world.
It's hard to say which country will be first, it could be any of them. Ukraine has also got a Magnitsky Act that's going through their parliament. To predict the flow of political flow of legislation and the timing of legislation is almost impossible, but I think that Sweden is an important next candidate.
What about, Germany?
Germany is a very heavy lift. There seem to be some Russian sympathizers who are trying to scupper all sanctions legislation in Europe. I don't think those people will succeed, and particularly after this recent chemical attack. I think that the weight of morality is on my side, but, still, Germany is a difficult place.
I want to talk a bit about Nord Stream 2. You mentioned that Denmark is one of the countries that could adopt Magnitsky Law. They also said they won't let Nord Stream 2 go through their territories. Also, a letter signed by a number of US Senators stating their objection to Nord Stream 2 was recently published. But when it comes to Germany, we don't see any reaction to this.
It makes no sense to me, it's totally illogical. Russia is clearly an adversary. They're clearly a hostile adversary. Why would any country want to become more dependent on them for strategic energy supplies?
I don't think that Nord Stream 2 will succeed in the end. It's too important of a strategic issue for the world to succeed. It's similar to the case where French wanted to sell their Mistral aircraft carriers to Russia right at the time that Russia invaded Crimea. Eventually they had to cancel the sale.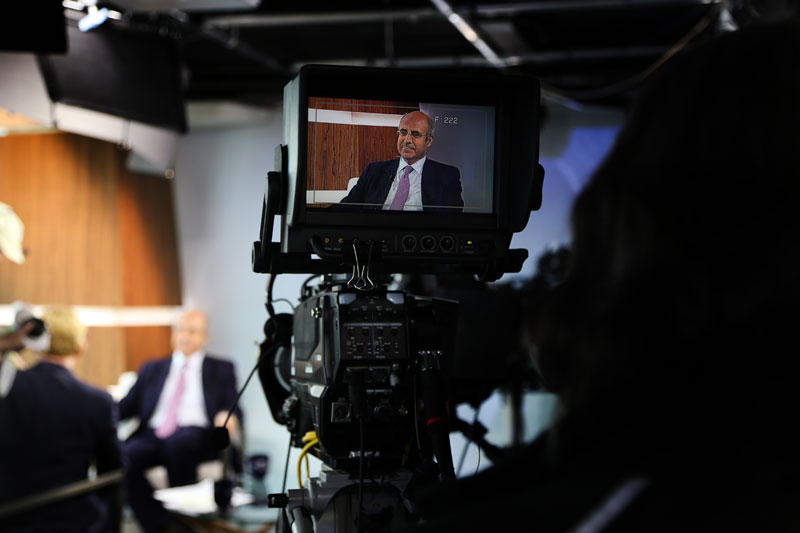 You've probably heard about the recent events with some of the biggest banks in Latvia and Estonia that have shaken up the whole banking sector. Why do you think Russians are interested in putting their money in the Baltics?
I know all about it. Both of those banks were heavily involved in laundering the proceeds of the crime that Sergei Magnitsky was killed over.
The Russians aren't putting their money in the Baltics. These are just way stations on their way to Western Europe. And the reason Russians use them is that it's almost impossible to make a wire-transfer from Russia to London. But because the Baltics are EU countries, they can make wire-transfers to EU countries. It's then much less suspicious when a bank in London gets that receipt, that wire-transfer.
What do you think Putin's new six year term is going to mean for the Baltics?
Putin has a very important agenda, which is staying in power. In order to stay in power in a stagnating economy, he has to find ways of deflecting people's anger away from him towards other people. So Putin will be continually causing trouble internationally and looking for weak hands in which he can cause trouble.
The Baltics are an obvious target. Having said that, Baltics do have the very explicit support of NATO. And Putin understands that both his economy and military are not very big, in reality, compared to NATO. He probably doesn't want to pick a fight with NATO. I think that he'll more likely be messing around in The Balkans, not The Baltics.
But that doesn't mean that he's not going to use other means. What Putin does, is that he literally has a thousand different projects around the world in order to see where there's resistance and where there isn't. And he's willing to spend unlimited resources poking around, because it's not very expensive. He'll look for an opening in the Baltics, and the easiest and cheapest opening is to try to corrupt politicians. He's done that in a lot of different places.
Why start a war, when he can just bring in a "Trojan horse"? I think the most important thing is propaganda, fake news, manipulation, illegal campaign financing, provocations, etc. in domestic politics in the Baltics.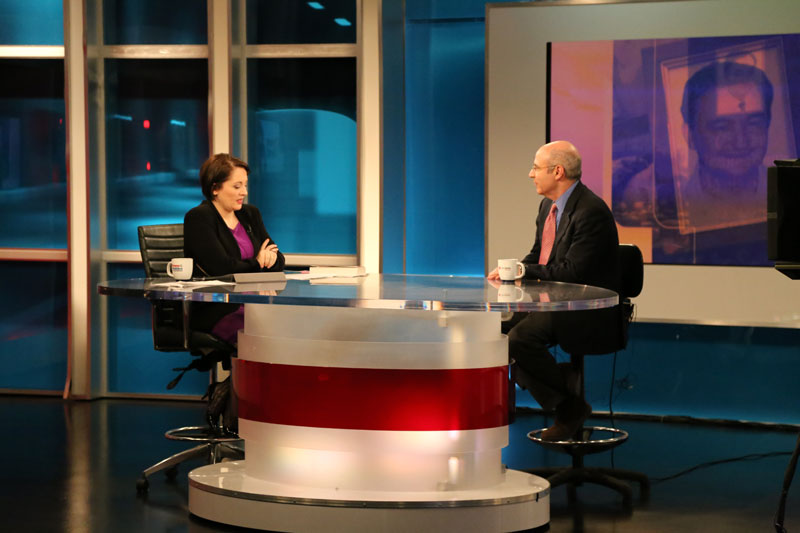 Finally, I wanted to ask you about the global impact of your book "Red Notice". Did you ever think it would reach such a large audience and have you had a chance to reflect on its success?
I think it's really important for the remembrance of Sergei Magnitsky. The book has been very important in helping create Magnitsky Act's around the world, because most people won't sit with me for eleven hours; but strangely they'll sit with my book for eleven hours. And a lot of politicians are sitting with my book for eleven hours. There have been countries, where a Magnitsky Act has been passed, where I haven't even met the people who initiated them, because they read my book. And I hope it happens more and more as time goes on.
This interview was originally published in Latvian at Delfi.lv