The Baltic Sea Philharmonic is a new force in music and culture, which is about to go on its second tour around the Baltic Sea with its Baltic Sea Discovery Tour. Taking the traditional orchestral model further than it's gone before, the orchestra is becoming a social movement, with a vision for Northern Europea that encompasses environment, culture and society.
September's Baltic Sea Discovery Tour will explore the southern part of the Baltic Sea Region, starting in Lithuania (Klaipeda, 15.09.) and continuing to Russia (Kaliningrad, 16.09.), Poland (Gdansk, 18.09.), Denmark (Copenhagen and Sønderborg, 20./21./22.09.) and Germany (Peenemünde, 24.09.).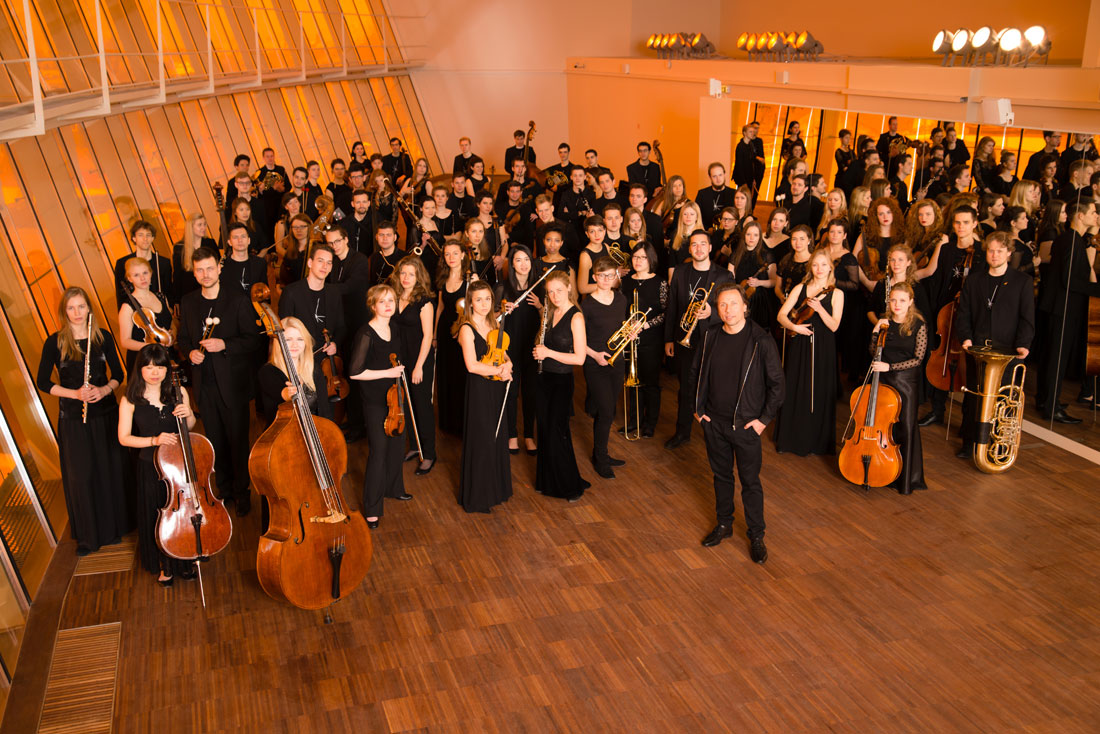 We talked to the Baltic Sea Philharmonic's conductor and composer Kristjan Järvi -originally from Tallinn, Estonia- about the potential to expanded the activity and philosophy of the orchestra; what Järvi personally finds fascinating about the region; and about the unifying force of music.
audiences were completely shocked by the fact that the orchestra made the audience stand and dance
What was the Baltic Sea Landscape Tour of the Baltic Sea Philharmonic like for you in April? What are some of your favourite memories?

Järvi: Two most memorable things were how the audiences were completely shocked by the fact that the orchestra made the audience stand and dance. The full experience turned out not to be one of a classical music concert but almost like the kind of event where the audience was just as involved as the musicians on stage.
What will be different this time and what kind of expectations do you have?

Järvi: This time we're going to build the Baltic Sea landscapes and use the concert experiences as a platform and a forum to teleport people really into a different realm where they are completely connected back to nature, their identities and cultural roots and the incredible empowerment that comes with them. Culture is the one thing that actually makes us all mighty and powerful. What's important is that we're not competing against each other but actually gain strength from the variety. Unifying our diversity into a regional whole, is what makes this orchestra so tremendously powerful as a vehicle that conveys a message to the world: In diversity is power.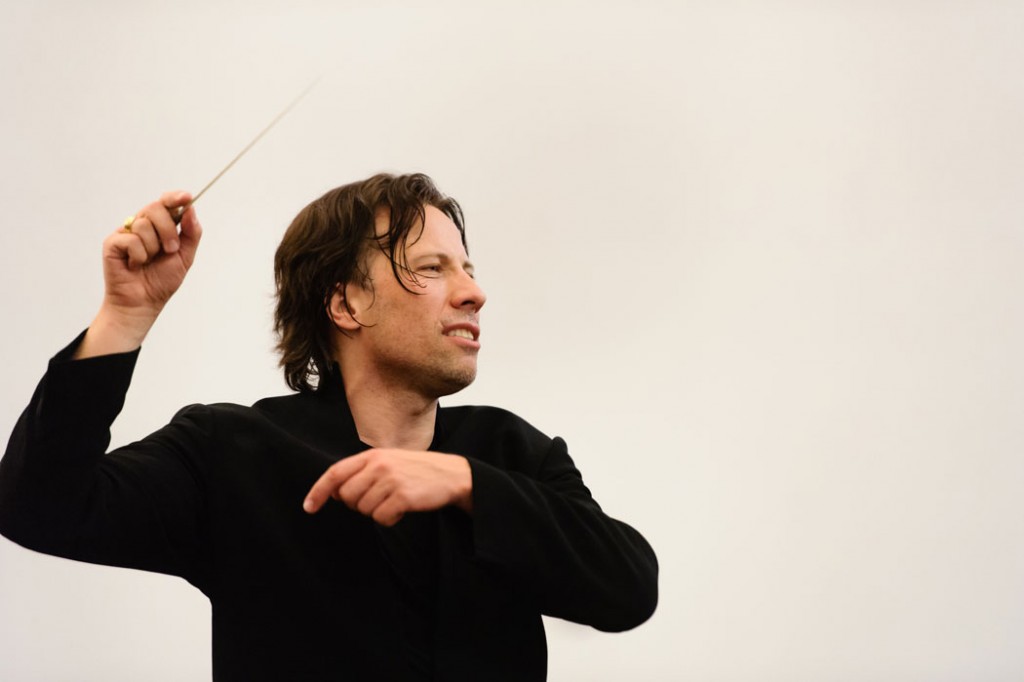 Please explain why you have chosen the selected pieces. How do they resonate with the Baltic Sea Philharmonic?
Järvi: The Baltic Sea Philharmonic is the one single Nordic cultural export that unifies all of the 10 countries that surround the Baltic Sea. From Norway to Russia or whether you're in the EU or not. This time we're dealing with the discovery of the region and the discovery of the fact that there are such orchestras and musicians as the Baltic Philharmonic and Gidon Kremer's Kremerata Baltica and Lidia Baich, who are for example from St. Petersburg and Riga.
Performing music by composers such as Tchaikovsky who wrote Swan Lake and Arvo Pärt's Swansong symbolise a new era for a unified Baltic Region. Pärt's Swansong for example has a double meaning, it's kind of a good bye but at the same time it's not a good-bye, it's a new beginning. A new entrepreneurial and start-up mentality has taken its grip on the region, everything from fashion to tech, agriculture, food; it's all part of our culture now which is searching for its roots, which we'll discover with the Baltic Sea Discovery Tour.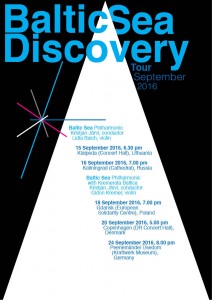 "We are going beyond any expectation of what an orchestra should be. There should be a reason for having an orchestra – not just to play music." Please share what else an orchestra could be? What's your ideal of an orchestra?

Järvi: An orchestra is a social mover and shaker. A body which comments within our cultural framework. Everything we have and are as humans is a reflection of our culture and we comment and in fact try to ask the question why. Why are things the way that they are?  If there is a way to advance things and make them better, then it is our job to raise those questions. These are usually questions that nobody wants to deal with because it makes them uncomfortable. But we as an orchestra have the most incredible unifying force: Music.
We create a concert experience which takes all of our fears and inabilities away and puts us into a natural state of mind that we were all born with. And actually still have but that has been tuned out of us by various societal norms. To my understanding these norms turn society into one that is afraid. We're trying to turn that around now into a society that embraces, encourages, supports, fulfils, puts up with, deals with and enhances. These are the things, that an orchestra is capable of doing.
You're positively formulating the Baltic Sea Philharmonic as a movement, that brings people together, which implies that you would like to promote openness and tolerance. How do you promote that?

Järvi: We're about a certain mindset which uses the orchestra as a vehicle. We happen to be all musicians, we happen to all play in an orchestra and I happen to be a conductor and we happen to produce these concerts experiences. Those experiences, in my opinion, create a movement that will lead to a change in the mindset that will evoke openness and a spark to creativity, that again can spur on societal change. Not one change, but a constantly revolving set of change that takes us and evolves us into a higher, more conscious, more loving and caring species in general, that also is in sync with nature.
Unifying our diversity into a regional whole, is what makes this orchestra so tremendously powerful
What's the motivation to address the environment as well and how can the orchestra contribute? Will there again be a cooperation with an institution such as the John Nurminen Foundation from Finland?

Järvi: We're all in the same boat with the John Nurminen Foundation and other regional and global entities in the replenishment and sustainability effort. This is not a one-off project which implies, we've done an event and now we go to the next event. Otherwise we'd just be throwing parties for ourselves. We have to just think about the long-term goal and follow through on a mission that is truly effective in its accomplishment. Not one, where we've just raised a little bit of awareness, this process goes in steps, yes, we have to raise awareness but our mission here is global, but it begins from the north. Sustainability and replenishment begin in our minds, with creativity, and with compassion and love. That is the mission of our orchestra.
What are the reactions to this idea of an orchestra beyond the usual orchestra? Does everyone understand and approve of your intentions and goodwill?

Järvi: There's not one politician or economist or businessman who does not support the idea of the orchestra if they understand what our goals and mission are. Because in fact we're all vying for the same goal. Still some people ask how do we practically put our mission into motion. I think practically it's not necessary to put it into motion, because things start to take care of themselves once the mentality has gotten away from this quick-fix-idea: You know, like, let's fix things quickly, so that we can see results tomorrow. We cannot see results tomorrow if we want lasting change.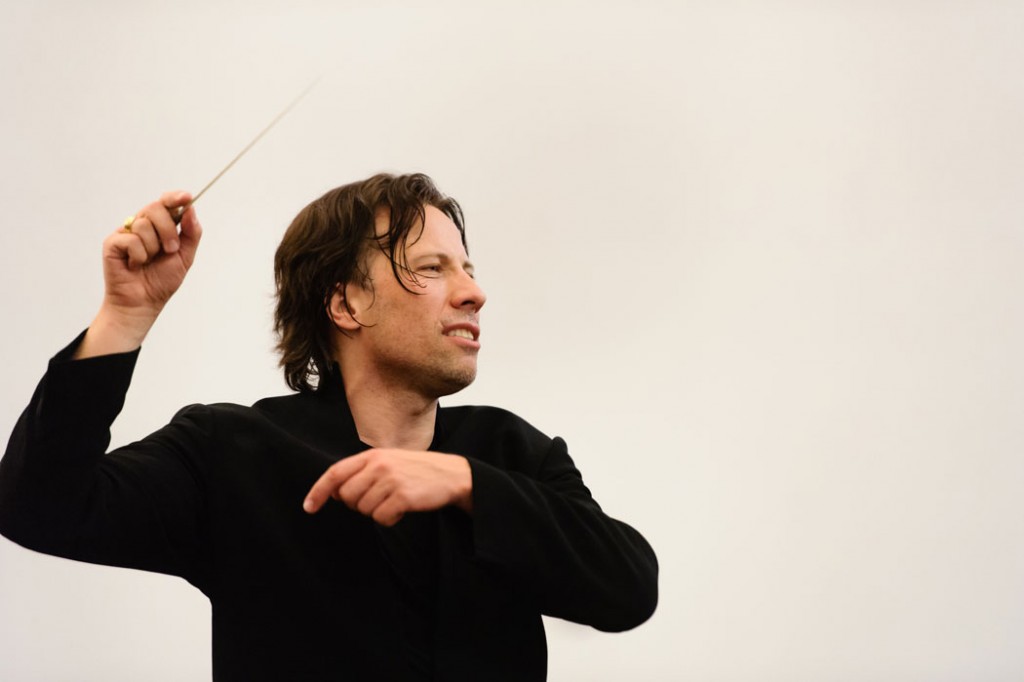 What's your personal driving force for being an essential part of the Baltic Sea Philharmonic with its close ties to the Baltic Sea?

Järvi: The Baltic Sea Philharmonic is the dearest and closest project to my heart, because it is a reflection of the region that I come from and it's made up off the people who share my love for this region and mentality. There is this incredible openness that our Baltic Sea gives to our region. It's a source of creativity, of our life, our livelihood and it is actually that connection, that makes Baltic Sea Philharmonic the number one project for me.
I think this is what it's all about: Our Baltic Sea, which gives us everything to form ourselves. The Baltic Sea eventually leads to the North Sea and that one to the Atlantic Ocean and that already takes us to all the currents of the other oceans. Our message should be just as pervasive as that.

This interview was realized by ars-baltica.net. ARS BALTICA is the initiative for cultural cooperation around the Baltic Sea. By teaming up, ARS BALTICA and Up North wish to promote great cultural initiatives from the region together.
Kristjan Järvi
Kristjan Järvi is a conductor and composer, born in Tallinn, Estonia. According to Reuters he has "earned a reputation as one of the canniest, and most innovative, programmers on the classical scene." He realises his pioneering ideas with four ensembles: as Music Director of the MDR Leipzig Radio Symphony Orchestra and the Gstaad Festival Orchestra, as Founder-Conductor of his New York-based classical-hip- hop-jazz group Absolute Ensemble, and as Founder and Music Director of the Baltic Sea Philharmonic.
Click here for more info about the Baltic Sea Philharmonic and their upcoming tour