The contemporary sculpture and installation festival Sculpture Quadrennial Riga "Conservatism and Liberalism" will run from September 10th to October 28th. The festival will discover the fragile border between conservatism and liberalism and their perception of change through events taking place in Riga city and Wagner hall.
The festival launches on September 10th with the opening of the main indoor exhibition "Being Good" in the historical building of Wagner Hall at 7PM whereas objects in the city will be on view already from 3PM till the end of the festival in October. The outdoor exhibition is presented in collaboration with the Forum of Contemporary Culture "White Night". In total works by 22 artists from across Finland to Sweden, Latvia and Estonia to France, Belgium and many more will be presented during the six weeks.
Moreover, there will be talks by Justin Charles Hoover, art critic Adam Mazur, artist and curator Heiko Pfreundt and curator Hadas Maor on "Conservatism and Liberalism: Appearances in contemporary culture" on September 11th.
We've had a chance to talk to Kristiāna Kārkliņa, the director of the festival about the conception of the festival, the work of the curators and what the team intends to accomplish with the festival.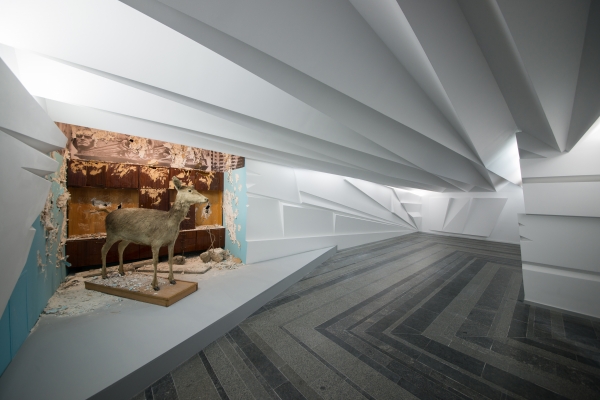 What is Sculpture Quadrennial Riga about?
The Festival started in 1972 and for a long time it was organised by the Artist Union of Latvia. But then around the 2000s it started to change a little bit. Our organisation MMIC took over organizing the Quadrennial. We've done this festival since 2004 and since then our head curator Aigars Bikše has left his mark on the festival. He has always been a very politically active artist. I like a quotation from one of Aigars' interviews, where he said, that he doesn't like to discuss politically important topics at the kitchen table but in the public. So that's what we intend to do and it's also very important for the Latvian arts scene.
You've got quite an impressive topic with Conservatism and Liberalism and you intend to discover the border between the two. How does that work in an arts festival?
Conservatism and Liberalism are the umbrella terms for the festival and the festival will talk a lot about integration and the migration situation which has changed our society. It will be about how these changes have been accepted or been portrayed by the media. It will also be about our society, that might not always be very receptive towards these sorts of changes. We want to bring up and activate a discussion. Art for us seems to be the most logical and best way to talk about people who are detached from their home and cultural heritage. And how they travel to a certain culture and how that culture accepts or doesn't accept them. We want to open up this discussion in order to open up minds.
How do you integrate an international sculpture festival into Riga city space? What's that process like?
Mostly, we want to give the artists the opportunity to propose their own spots for the outdoor exhibition. For example, Mindaugas Navakas from Lithuania, who's working with installations that will be shown in Riga Canal, was on a research trip in winter and then said, that he'd like to do it in the canal. Now we've worked with the city to integrate it to this particular spot.
Some of the exhibits can be physically approached, so that you can touch them or climb on them. But others you cannot really reach. We don't want to build barriers, but of course, if there is an artwork that shouldn't be touched, we try to work with the spot, so that it cannot be touched or you understand that it shouldn't be touched, just like with Navakas' piece, where you'd need to swim. With Denis Prasolov's piece e.g. we don't mind physical interaction at all. He made a series of space animals and we're actually building an approachable large scale space monkey sculpture.
How did you select the artworks and how you make sure, that they correspond with the topics?
As we are a small festival, we select some pieces for commission and some work that was prepared during the last four years. Some of pieces are made from scratch and some works are selected. We have a curatorial team consisting of Aigars, Kirke Kangro, head of the Sculpture Department of the Estonian Academy of Arts and Elona Lubyte, a curator from Lithuania. They reflect on the idea behind the artwork and how they come together with our concept and idea. You find conservatism, characterised maybe by a little more distanced and cautioned attitude and liberalism being more experimental in all sorts of different details. The magic really is how our curators were able to find these little bits of conservative and liberal attitudes in this great list of works that we are presenting this year.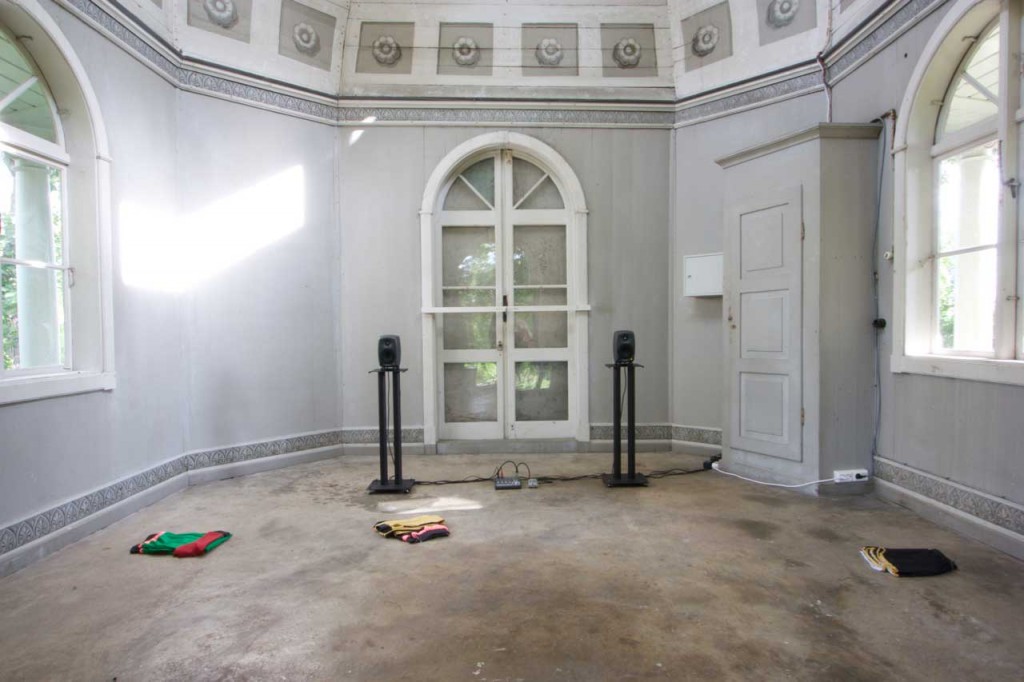 Do you want the individual visitor of your festival and the central exhibition "Being Good" to learn about those two concepts of Conservatism and Liberalism?  
The exhibition discusses what is considered "Being Good" at particular time periods, or how one action can be considered good at some point and then be completely different at another. We're trying to show the different angles of different topics on which we then can start a discussion. So maybe the visitor doesn't even have to learn, maybe he just needs to be aware of different angles and accept that there's another way of looking at things. I think that's the most important part about being confronted with an artwork: Accept that there are different ideas, viewpoints and interpretations.
We're not trying to change conservatives into liberals or the other way around, we just want to let them meet and talk and accept the different way of thinking. That's maybe also what Europe is about right now, you have to be flexible, adaptive and you need to be polite and welcoming. In a way they are opposites, but that's where the exhibition title comes in. You can be good in one way or another.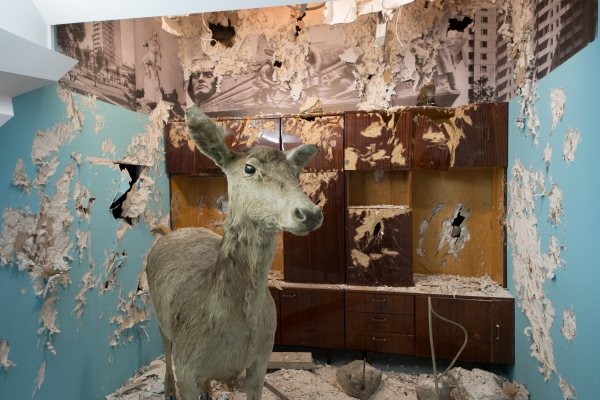 That sounds really interesting and balanced. Would you say that you're on a societal mission?
As I mentioned, Since the 2000s the festival has taken up a more politically active stance and we've discussed "Anatomy of Integration" and "Dictatorship of Majority" so we've always taken up politically active positions and in a sense you could say we're on a sort of mission to maybe change some minds and inspire some conversations.
Thanks so much for your time!
See the full schedule here: