Estonian born Toronto Maple Leafs forward, Leo Komarov, has been named an NHL All Star. Komarov, born in Narva, Estonia is the first Estonian born player to ever play in the National Hockey League.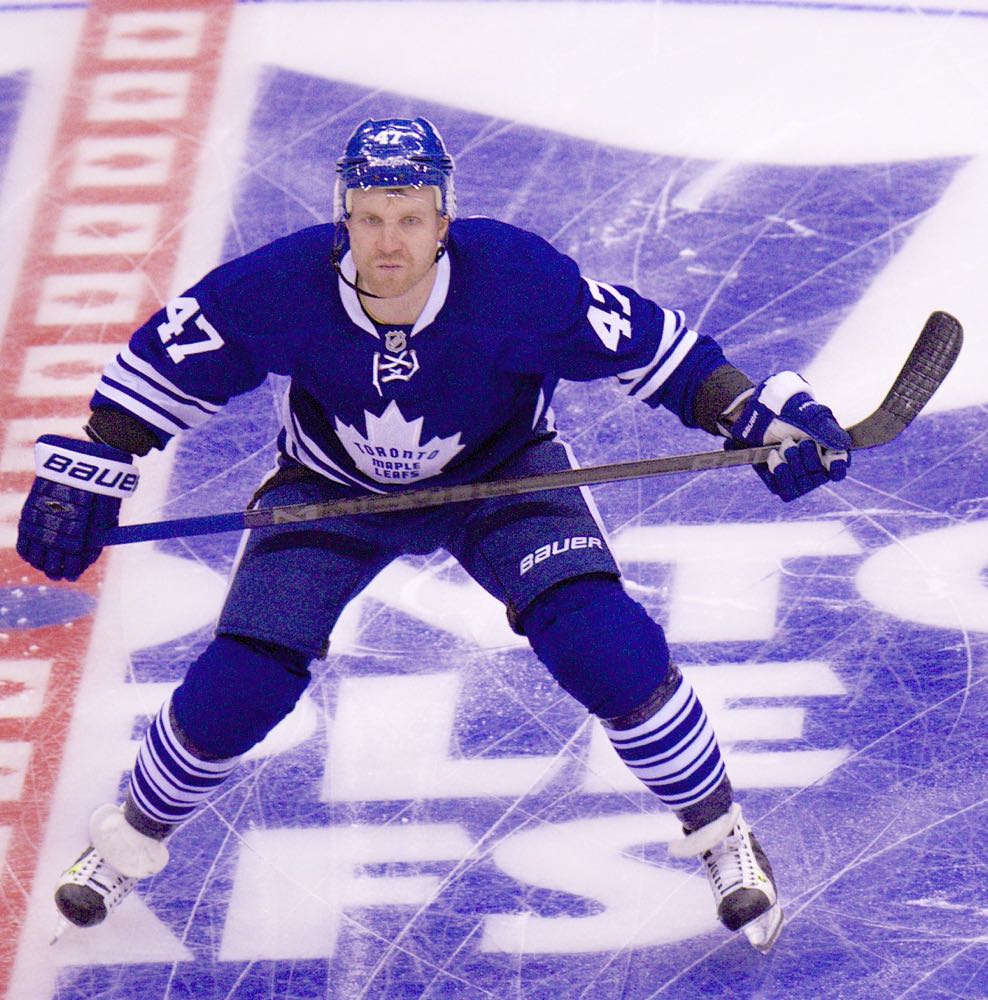 Komarov was one of 40 players named by the NHL on Wednesday to participate in the Nashville All Star festivities January 30-31.
Komarov, in his third year as a member of the Toronto Maple Leafs, is having a break out season, leading the team in goals (15) and with 27 points. He is among the league leaders in hits with 169.
Playing on the team's top line, Maple Leafs coach, Mike Babcock said of Komarov that "he's been way better than I expected."
"I didn't know he was as talented, could make the plays, have the edge, have the hockey sense, (that he) had the desire and the size and the strength. I didn't know that about him. I know he's a way better player than I anticipated, which is really good for us."
Commenting on the general praise his play has received this season, the soft spoken Finnish-Estonian said, "I think it's pretty similar to what I played last year, but it's just kind of bouncing in." He continued, "I'm getting a little more ice time than I had (in the past), so it feels like I'm in the game all the time. It's really good, but I could do even better."
With reports from The Sun