Was it not already divine grace that we were permitted to remain on this patch of our native land, which we never wished to forsake, even if forced to take to the road. Only here our life had meaning and fulfillment, because our homeland was here – among the dark forests, beyond which lay Germany, and the dark forests, beyond which was Russia… – Gertrud von den Brincken¹
This is where I come from, from this place of flight… – Inara Verzemnieks²
With all its faults, which certainly aren't greater than those of the US, Latvia is the most wonderful place on earth. For those who love it. And sometimes you love what you cannot choose. – Lalita Muižniece
PART ONE
"Up north" for us Balts – Latvians, Lithuanians, and Finno-Ugric Estonians – is a place of dreams, some fulfilled, but too many shattered as of late in the bloody 20th century of wars and occupations, and on the difficult path to recovery in the post-Soviet period. A tasty morsel of territorial conquest, these European lands between East and West have been besieged and occupied time and time again. For me, a Latvian born in the United States to the children of refugees, my ancestral country remains a mecca when I am abroad and a place of discovery when I am there. If many of my Latvian peers born and raised in the United States have not felt the compulsion to give life in Latvia a try, then I took the road less traveled and experienced Latvia from 1980-1999. I have written about that experience in my memoir, Skylarks and Rebels: A Memoir about the Soviet Russian Occupation of Latvia, Life in a Totalitarian State, and Freedom.³ Confined within the Soviet state by the impermeable Iron Curtain, our captive Baltic nations were forced to adapt to the constraints and absurd demands of communist ideology, which warped and damaged these societies considerably, particularly in Latvia.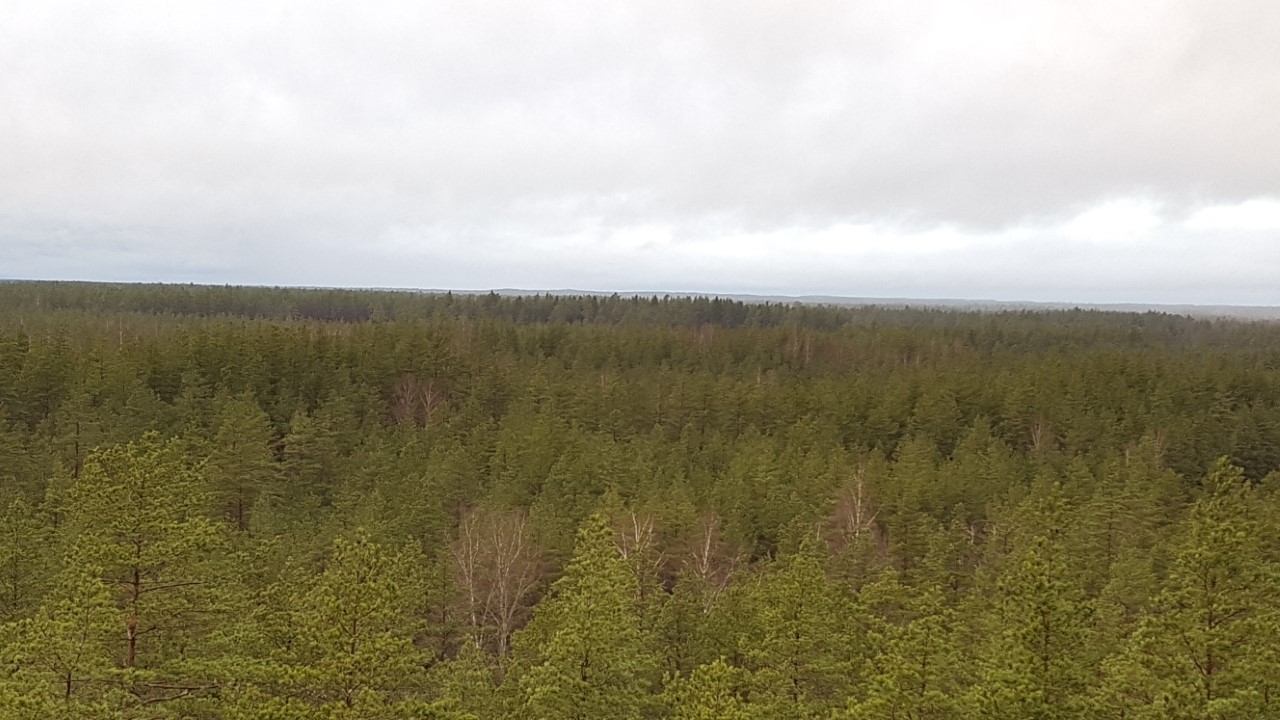 Without a doubt, my own mindset was influenced by the people who had experienced life in the First Republic (of Latvia): my grandparents and their peers and my parents and their peers (particularly the Latvian intelligentsia based in and around New York City), who made up the Latvian community in exile around the world. The exiles kept the flame of their beloved republic going, while their homeland lay crushed under "the Russian boot" (a reference to the famous late Soviet era "Boot Song" by the Liepāja hard rock band, Līvi).4 Just to summarize, in the 1940 pamphlet The Baltic J. Hampden Jackson wrote: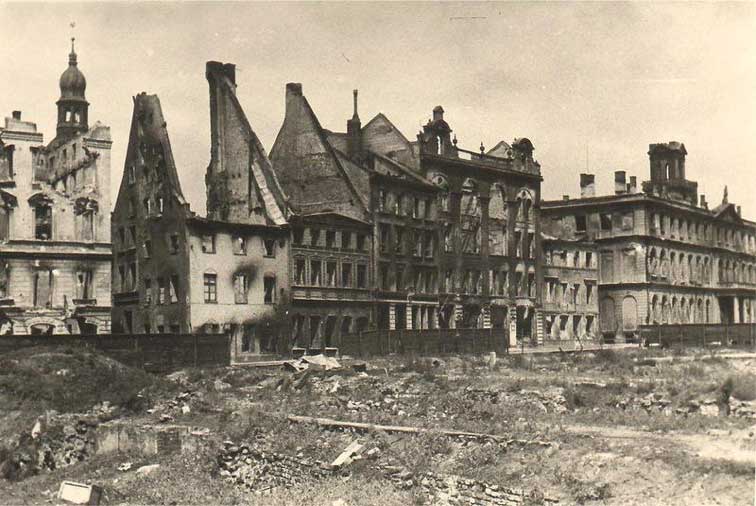 "The Baltic was the scene of most of the greatest changes made by the Second Great War during 1939. Hitler's armies drove the Poles from the Baltic in September; in October Russia's peaceful penetration of Estonia, Latvia, and Lithuania began; in November the Soviet pistol was put to the head of the Finnish Republic; and throughout December Russian invaders fought on Finnish territory. (…)"
"The division of the Baltic into Russian and German spheres of influence may have been the outcome of a long-laid plan between Hitler and Stalin, but it came as a surprise and a tragic shock to the rest of the world. Tragic, because for two decades the Baltic had stood out as the most peaceful and progressive quarter of Europe. On its shores the most idealistic and successful social experiments of our generation had been made. (…) The Lithuanians, the Latvians, and the Estonians no sooner achieved independence (from Soviet Russia – RL) than they disproved the old contention that peoples who have been serfs for centuries must retain a serf mentality. (…)"5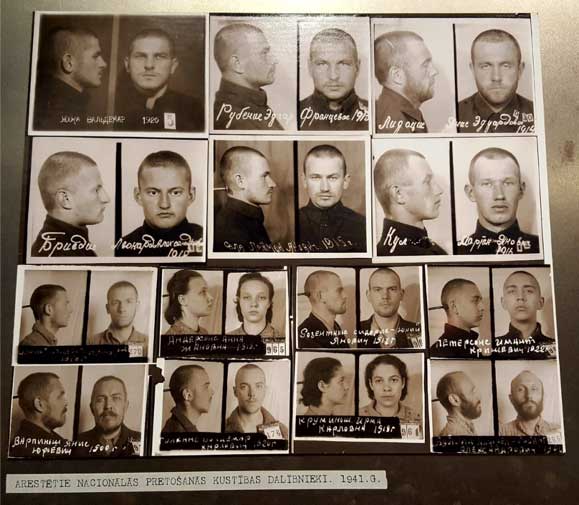 An oxymoron, "peaceful penetration" was in fact the forcible Soviet annexation of the Baltic States in 1940. This was followed by a wave of terror, and subsequent reincorporation in 1944-45 plunged these countries further into decades of darkness and lies. The war that officially6 ended in 1945 seems like a long time ago, yet Latvians are still grappling with its terrible legacy, including the Holocaust and the lengthy Soviet occupation, which locked many skeletons – war crime perpetrators, collaborators, chekists, and stukači or informants – into a dingy closet. I have accepted the lingering aftershock as part of my identity and upbringing; I remain passionately interested in the country that lost so many people, one-fourth of the population (including my grandparents and parents), to invasions, deportations, genocide, military conflict, and flight (forced emigration). The main characteristics of the Soviet-Russian-communist era that compounded its devastating, long-term impact on Latvia were: the heavy military penetration (troops, bases, installations, etc.) of the occupied territory; the degradation and destruction of Latvian history, language, monuments, and culture; Russification and colonization7; terror in the form of secret service (KGB) intimidation; censorship of the press and media; geographic isolation (Latvia's Baltic Sea coast was the western border of the USSR and thus heavily guarded and patrolled); the severe ideological constraints of Marxism-Leninism, which spawned cynicism and apathy among Latvians; empty promises; a severely backwards economy (poorly stocked stores, long lines, blats8); rampant alcoholism and drug abuse; abortion as birth control; hopelessness; toxic corruption; unchecked pollution of the Gulf of Rīga and the Baltic Sea; a paranoid view of capitalism and the "decadent" West, particularly the United States; etc. The consequences of these deeply negative aspects of the occupation were impossible to eradicate overnight and explain why: Latvia's economic development is hobbled by corruption; the Latvian countryside is still so empty (even emptier today); why a surprising number of Latvians still view the West as decadent and exhibit homophobia, xenophobia, and racism; and why Latvian society is prone to scapegoating and evading personal responsibility, when it comes to changing and improving their situation.
Corruption remains one of Latvia's most serious problems, followed by rapid depopulation, which is why I have chosen the word "flight" for the title of this piece. Unfortunately, Latvia's belligerent neighbor to the east, Russia, has stoked my unease and is one of the reasons why some Latvians are finally giving up on Latvia, because the idea of another confrontation is easy to imagine, given our recent history. I write these unflattering descriptions not to embarrass my compatriots in the country I love, but out of frustration, empathy, and concern for its future. The big question is: will Latvians survive as a people? And what will Latvia look like in a hundred years? Will we follow the Livonians9 into the dustbin of history? The Latvia that I love is one of hospitality, stimulating discourse and humor, delectable food, musical mastery, creativity and style, the co-existence of old and modern, and wide, open, beautiful spaces. Somehow my people have made it this far, and the language that guided my way into the world still lives. It must!
A book to the past
At the outset of November 2017 I packed my bags and headed back to Latvia after a three year interval. (I was there in 2014 for my son's graduation from the Latvian Art Academy. I lived in Latvia from 1982-1999.) Three years is a long time in Latvia: people had died; many had emigrated; some old buildings had received a new lease on life, others had fallen deeper into ruin. My trip – a book tour – was made possible by a grant from the US Embassy in Rīga, and I looked forward to seeing my sons, their partners, and, most of all, my grandchildren, both born in Latvia. Of course, I wanted to plant my feet on Latvian soil again, because it is holy. For me, November will always be Latvia's month, when Latvians honor their military heroes (November 11), celebrate Independence Day (November 18), and commemorate their dearly departed on All Souls' Day, when the country is dark, but candles light the way to the past.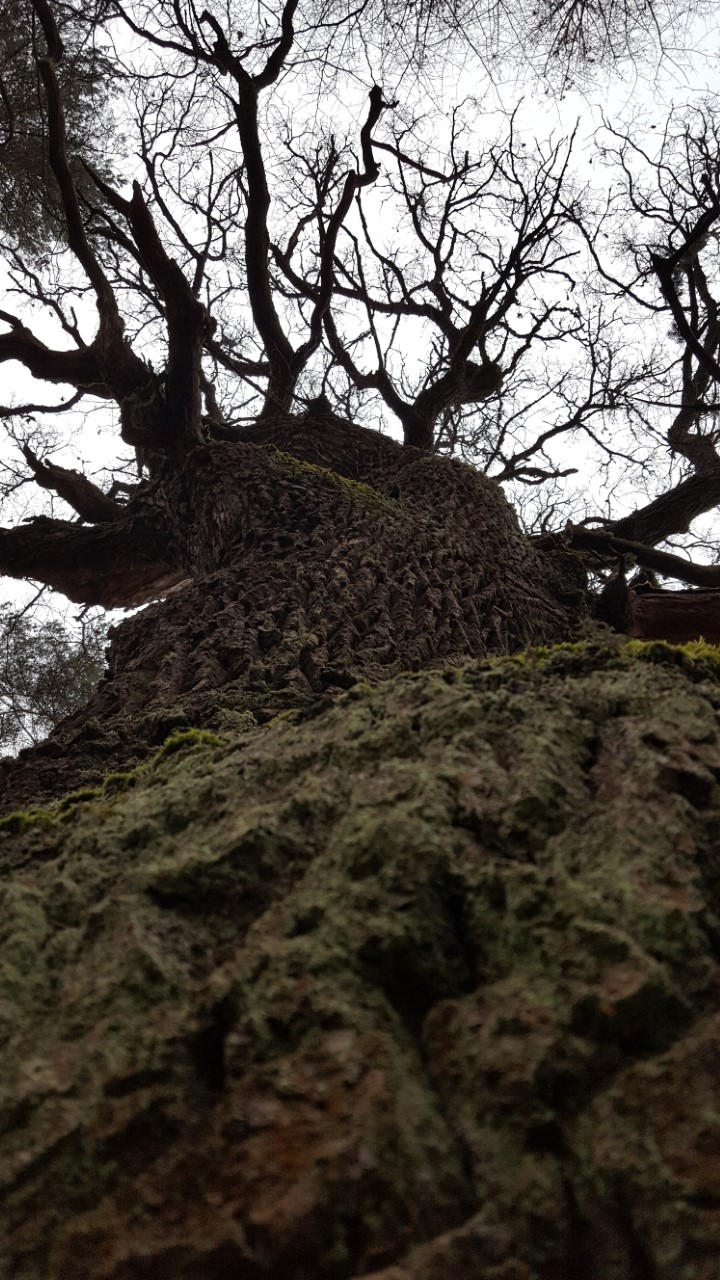 Climate change
My first surprise was the weather: rain, rain, rain. When I began living in Latvia in late 1982, wintry weather was common even in October, with low temperatures, snow flurries, and icy conditions. As temperatures dipped, we often shivered, waiting for the state-owned heating company to have pity on us and turn on the heat. Instead, this past November it rained almost every day for the entire month, and farmers' fields were saturated, with rainwater pooling into ponds. The government even declared a state of emergency. On my second day, my son and I trekked to nearby Centrāltirgus ("Central Market") to order an apartment key for me and buy an umbrella, which was my constant companion for the entire month. Climate change is real, and it is affecting everyone everywhere. Are Latvia's deep-snow and fairytale-frost winters a thing of the past? How is climate change affecting the Baltics? On December 1, 2017, several Latvian news sites published worrisome findings on how the country's beautiful oak trees, a symbol of Latvian masculinity, are dying, infected by two strains of lethal bacteria, Gibbsiella quercinecans and Brenneria goodwinii. This affliction is referred to as Acute Oak Decline10. Many of Latvia's magnificent oaks have been around for centuries, silent witnesses to dramatic changes in our fatherland. But today they are endangered. In addition, many of Latvia's beautiful ash trees have died out due to a fungal infection11.
Rīga – "Paris of the North"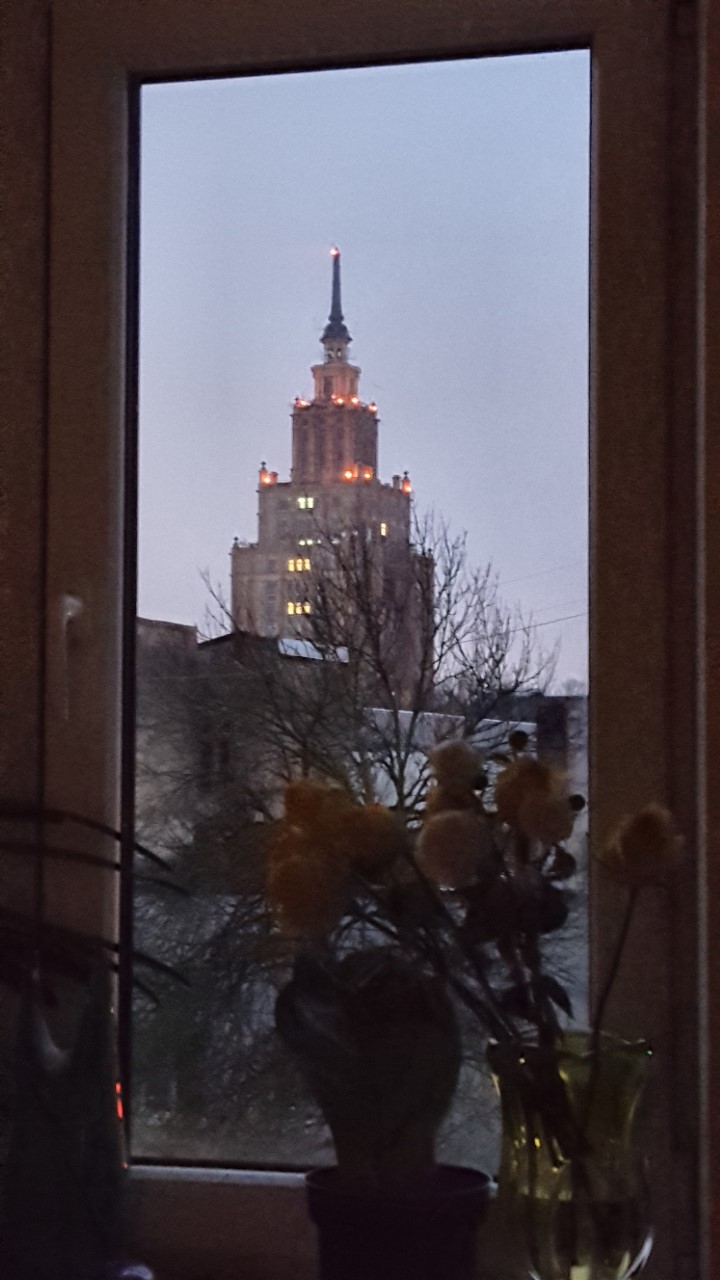 Although several cities lay claim to the moniker "Paris of the North," I'll defend Rīga as the rightful owner. Over 800 years old, it's seen plenty: visitors and settlers from all over Europe; wars; sieges; invasions; bombings; fires; massacres; with a profusion of art, architecture, music, literature, commerce, and colorful life in between. I love Rīga even more these days, realizing how its inhabitants have been walloped over the centuries. The city is robed in beauty (as in its extraordinary art nouveau legacy) and grunge (as in its charming, sagging historical suburbs, such as Pārdaugava, Čiekurkalns, Grīziņkalns, Sarkandaugava, Lastādija, and Maskačka – the Moscow Suburb). Like most cities, Rīga is a metropolis of contrasts. If the gaudy gilded domes of the Nativity of Christ Cathedral on Brīvības ("Freedom Street") remind us of the influence of Russia on our history and its obsession with wealth, power, and military might, then the cute little wooden houses on the outskirts of the capital point to our nation's humble but inspiring roots in the gorgeous Latvian countryside and nature.
My son, a tattooist, and his fiancé, a glass artist, live in a comfortable, bright apartment on the outskirts of Rīga in Lastadia, the old name for the beginning of Maskačka, which could be a hipster haven, if only there were more hipsters and people in Rīga. Ever since I've visited Latvia, I've caught myself muttering these words: "If only…" On my first evening in Rīga I gaze from a window at the tacky high-rise known as "Stalin's Cake" (originally the Kolhoz Workers Building), now home to the Latvian Academy of Sciences. Its tips illuminated, it looks just like a gigantic Christmas tree. I realize how one's perspective of the world changes over time: now this building seems worth preserving as a monument to a cruel era of enormous waste.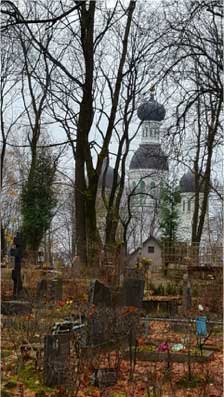 One of Europe's and Latvia's largest wooden sanctuary, the Church of Jesus, designed by Christian Friedrich Breitkreutz (1780-1820) and completed in 1822, is just a couple of blocks away, its spire lit up at night to spread cheer in the late autumn gloom. The interior is clean, spare, and bright, with Latvian flags festooning the altar area. Unfortunately, too many delightful old wooden buildings, deemed a unique and valuable asset to Rīga by Europe's historical architecture specialists, appear uninhabited and endangered by neglect. A seemingly empty multi-story Soviet era building, where my son parks his car, is surrounded by trash. Other pre-war buildings look the worse for wear, empty, dark, and futureless. The Jewish ghetto once occupied several blocks nearby, and the Rīga Ghetto and Latvian Holocaust Museum is just around the corner from us. On my second day in Rīga, my son and I visit Ivan's Cemetery on Kalna iela, where I hope to find my friend Edmunds' grave (†1984). It appears that some divine hand has guided me right to him: a miracle! Russians have been in Rīga for a long time; the cemetery holds the remains of Old Believers, Russian Orthodox, Red Army soldiers, and recently departed (mostly Russian) folks, many of whom probably arrived in the Soviet era seeking a better way of life. In the cemetery you do not argue with the dead. As we leave, the bell tower begins its mournful tolling. Death provides a perspective on life.
Each day I spend in Rīga, I walk through the Central Market. This marvel still blows me away with its countless vendors and mouthwatering products. Gone are the exotic merchants from Soviet republics like Kazakhstan, Kyrgyzstan, and Uzbekistan who sold dried fruits and nuts, meeting my curious gaze with black, impenetrable eyes set behind epicanthic folds. Today the market is full of fruit from the south of Europe, and everyone is buying hurmas (persimmon), including me. I seem to see more apples from Lithuania, less from Latvia's orchards. I'm especially drawn to the local goods, such as cranberries, rose hips, sauerkraut, potatoes, and honey (Latvia's honey is exceptionally good, and everything I've tried in the US pales in comparison), as well as the delicious dairy products and baked goods. Latvian bread is the best in the world. Period. Nobody bakes bread like the Latvians. The fish pavilion is a marvel, with live, fresh, frozen, and smoked sea and freshwater delicacies causing my salivary glands to stir. This great hub of producers and consumers is also a fantastic place for people-watching. Here you can see the black market at work, as a man thrusts a pack of contraband cigarettes beneath the canvas of a merchant's tent. Near the railroad overpass a young fellow with tousled hair and a bloodied face sidles up to his pudeļbrāļi ("brothers of the bottle"). Life here is raw and unadulterated, with the rats mingling with the rich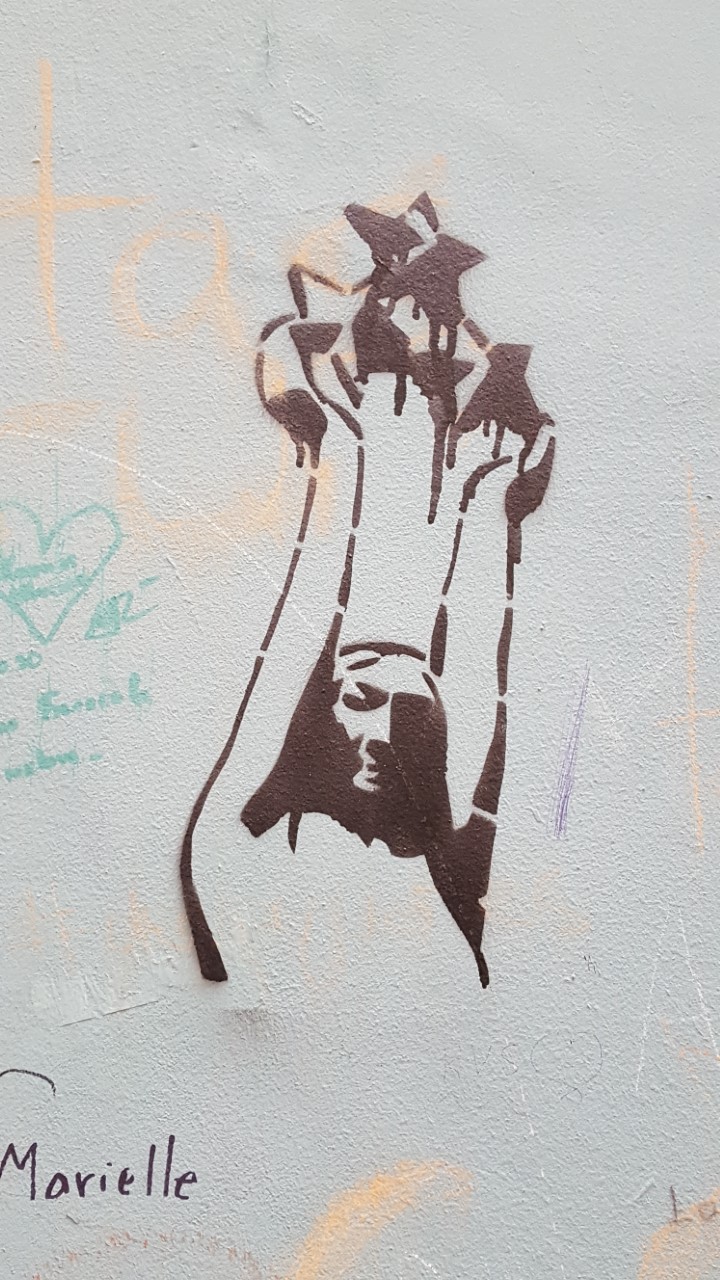 Red-White-Red and Graffiti
Rīga is a beautiful city, and I like creative people. On a general note, however, I don't appreciate people in search of an outlet spraying graffiti all over Rīga's buildings. It detracts from the beauty of the old architecture and makes the already ugly Soviet era neighborhoods look like squalid slums. Overall, however, Rīga stills looks very clean. The Soviet era babushkas sweeping the sidewalks with their branch brooms are gone, and the air is no longer choked with Soviet diesel fumes. There are fewer cars. Fewer people, fewer cars. Rīga, "the capital of empty spaces,"12 has lost 25% of its population since 1991, when Latvia regained independence. Rīga has regained color, and many of its "teeth" (buildings) have been fixed. Brightly lit attractive stores, cafés, and restaurants vie for customers; as most Europeans, Latvians are in no particular rush and will enjoy a delicious, strong coffee and scrumptious pastry here and there, especially together with a friend. I rediscover the recently revamped Latvian National Museum of Art, a perfect melding of classical and modern: it breathes, full of gorgeous art from our past and bright new work by contemporary Latvian artists. Latvia should be proud! The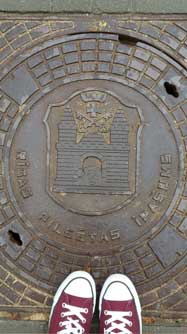 museum was a temple of peace that I visited often in my first years in Soviet-occupied Latvia.
Because I can still vividly remember what Rīga was like in the Soviet era, when the predominant colors were "Gulag Gray" and "Red Army Red," seeing the many Latvian flags on display – in shops, by buildings, on shawls and the lapels of people's coats – is heartwarming, but a voice inside me whispers: "Never take this for granted!" I am familiar with Latvia's history all too well. On Lāčplēsis ("Bear Slayer") Day, when Latvians commemorate their military heroes, particularly those who fought in the War of Independence (1918-1920), I visit the War Museum in Old Rīga. If you really want to understand Latvia's history and our people's fate, the Latvian War Museum is your best bet. On November 11 a happy crowd with lots of excited children has gathered near the entrance, inspecting camouflaged Latvian Army vehicles and chatting with soldiers. A happy atmosphere! After a beautiful concert by the Daugavas Vanagi13 women's choir, I walk the entire museum, stopping to greet a couple of Canadian officers who are discussing the weapons in a photograph. I let them know that Latvians are grateful for Canada's NATO Enhanced Forward Presence mission.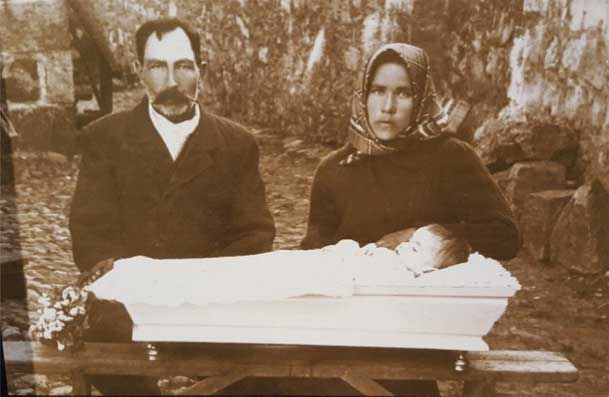 It is here in painstakingly crafted exhibits that our nation's geopolitical portrait unfolds: inhabiting a strategic area of Europe, the Baltic Sea's eastern rim, war and occupation are constants in our history, and our manpower has been decimated over the centuries. Cannon fodder for foreign armies… Photographs describing events in the 20th century are heart-wrenching: young boys off to war, their caps decorated with flowers (just like in our folk songs); refugees; the dying and the dead; the destruction of so much hard work… Latvia lost a third of its population in World War I; then 20 years of peace and rebuilding; and then another war.
That evening my children, grandchildren, and I gather near the Freedom Monument along with many others to place candles at its base. My grandson Teodors is only three years old, but he takes the task very seriously. His little sister Kirke's eyes are wide, reflecting the glimmer of hundreds of candles. It is wonderful to be together with one's kin and countrymen at moments like these. Mother Latvia looks down on us with her immutable gaze: her children are still here, speaking her language, remembering those who died so that she could live. It is chilly and damp, but our spirits are high, and we also take Teodors to see the beautiful monument designed by Gļebs Panteļejevs to Oskars Kalpaks (1882-1919), Commander of the 1st Latvian Independent Battalion. It is important to know and teach our history to the next generation. I feel so grateful to come from such an extraordinary place!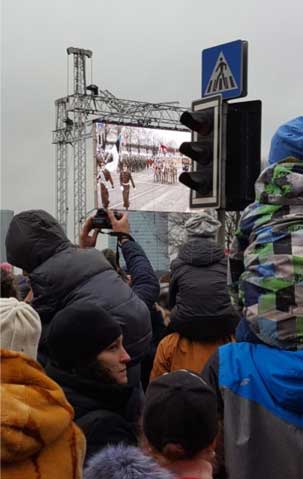 On November 18, Latvian Independence Day, I meet up with my cousins Vita, Guntars, and Videmārs and his son Ingus for coffee and talks and then head out with my children to 11. novembra krastmala (November 11 Embankment) near the Daugava River to watch the army parade. Thousands have gathered to cheer on our troops, as helicopters flying the Latvian and NATO flags buzz by. I am elated! I remember the occupation, when Latvians were forced to cheer for the Russian Army that occupied our country and shoved an alien ideology and history down our throats. NATO is an alliance based on trust that was formed to preserve peace and protect its member states, and its presence in Latvia is essential, given that we share a border with a volatile, unpredictable state. After lunch in a cozy café, we visit a store on Tērbatas iela that sells high-quality items made in Latvia, and then head out to enjoy the annual festival of lights, Staro Rīga. We are mesmerized by the displays that have drawn Rigans out into the cold, damp night. The Old Town is packed, and the mood is merry. The light show featuring Latvian composer Ēriks Ešenvalds' deeply moving and uplifting song "Dvēseles dziesma" ("The Soul's Song")14, which concentrates beams of light on Mother Latvia (aka the Freedom Monument), remains one of the emotional and visual highpoints of my trip. "My soul sings quietly in thousands of voices…" Twenty-five years ago hundreds of thousands of Balts came together to sing and demand historical justice.
Footnotes
1: Von den Brincken, Gertrud. Nogrimusī zeme: Piedzīvojumi divos pasaules karos, bolševiku laikā un pēckara gados (Land Unter: Erlebnisse aus zwei Weltkriegen, Bolschewikenzeit und Nachkriegsjahren / "The Land Under: Adventures During Two World Wars, the Bolshevik Reign, and After the War"). Tukums: Tukuma muzejs, 2015 (128: ch. 9). Translated from Latvian by Rita Laima.
2: Verzemnieks, Inara. Among the Living and the Dead: A Tale of Exile and Homecoming on the War Roads of Europe. New York: W. W. Norton & Company, 2017 (19: ch. 2).
3: Laima, Rita. Skylarks and Rebels: A Memoir about the Soviet Russian Occupation of Latvia, Life in a Totalitarian State, and Freedom. Stuttgart: ibidem-Verlag, 2017.
4: YouTube: https://www.youtube.com/watch?v=J52pTWPN81k
5: J. Hampden Jackson. The Baltic (Oxford Pamphlets on World Affairs). Oxford: Oxford at the Clarendon Press, 1940.
6: A dramatic and tragic war of resistance by the so-called Forest Brothers (partisans) continued in the Baltics until the mid-1950s.
7: Latvia absorbed hundreds of thousands of immigrants from Russia and elsewhere in the Soviet era. Russification was a strategic goal of Moscow, the seat of Soviet power.
8: Blats was the common term used by Latvians to describe the widespread informal barter system, when goods and services were hard to come by.
9: The Livonians or Liivs were an indigenous Finno-Ugric people of Latvia, now nearly extinct. To get a sense of how the fate of the Latvians could replicate that of the Livonians, see the film Liivlaste Lood ("Livonian Stories," 1991) produced by Eesti Telefilm: https://www.youtube.com/watch?v=97oZ-6cPPfo
10: Vīksne, Imants. "Dabas pētnieki sludina trauksmi: Latvijas ozoli iet bojāt." Delfi.lv 17 Dec. 2017. <http://nra.lv/latvija/230870-dabas-petnieki-sludina-trauksmi-latvijas-ozoli-iet-boja.htm>.
11: Krieviņš, Rūdolfs. "Pētnieki: Arī Latvijas ošu izmiršanā vainojama sēne." LSM.lv 18 June, 2015.
<http://www.lsm.lv/raksts/dzive–stils/veseliba/petnieki-ari-latvijas-osu-izmirsana-vainojama-sene.a134470/>
12: Mawhood, Will. "'The Capital of Empty Spaces': Dealing with the Shrinking of the Great Baltic City." Deep Baltic 20 Jan., 2016. <https://deepbaltic.com/2016/01/20/the-capital-of-empty-spaces-dealing-with-the-shrinking-of-the-great-baltic-city/>
13: Daugavas Vanagi is a Latvian veterans' organization formed in Belgium in 1945.
14: YouTube: https://www.youtube.com/watch?v=SO68ZR6QMx4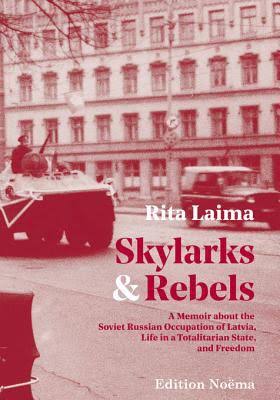 Part one of a multipart series by Latvian-American author of "Skylarks and Rebels", Rita Laima.