Four ballistic missiles were launched by Russian forces on Wednesday in one of the largest Russian nuclear drills since in the post-Soviet era.
All of the missiles reached their targets and the war games were successful according to a statement issued by Russia's Ministry of Defence. Ballistic missiles launched from submarines in the Barents Sea and The Sea of Okhotsk crisscrossed with missiles launched from long range bombers and a Topol missile, launched from the Arkhangelsk region.
The ballistic nuclear missile drill did not come as a surprise. The Barents Observer reported last week that large areas of the Barents Sea were to be closed off to civilian shipping  by Russian authorities between October 20 to 30th.
Russian Long Range Bombers
Russian Tu-160, Tu-95MS and Tu-22M3 long range bombers took off from airfields Ukrainka, Engels and Shaikovka. The bombers launched airborne cruise missiles against land targets at the Kura (Kamchatka), Pemba (Komi Republic) and Terekta (Kazakhstan). In the north, cruise missiles launched from bombers normally target the Pemboy range near Vorkuta in the Komi Republic.
Also in September, during the exercise Zapad 2017, submarines from Russia's Northern Fleet launched cruise missiles from the Barents Sea, as reported by the Barents Observer.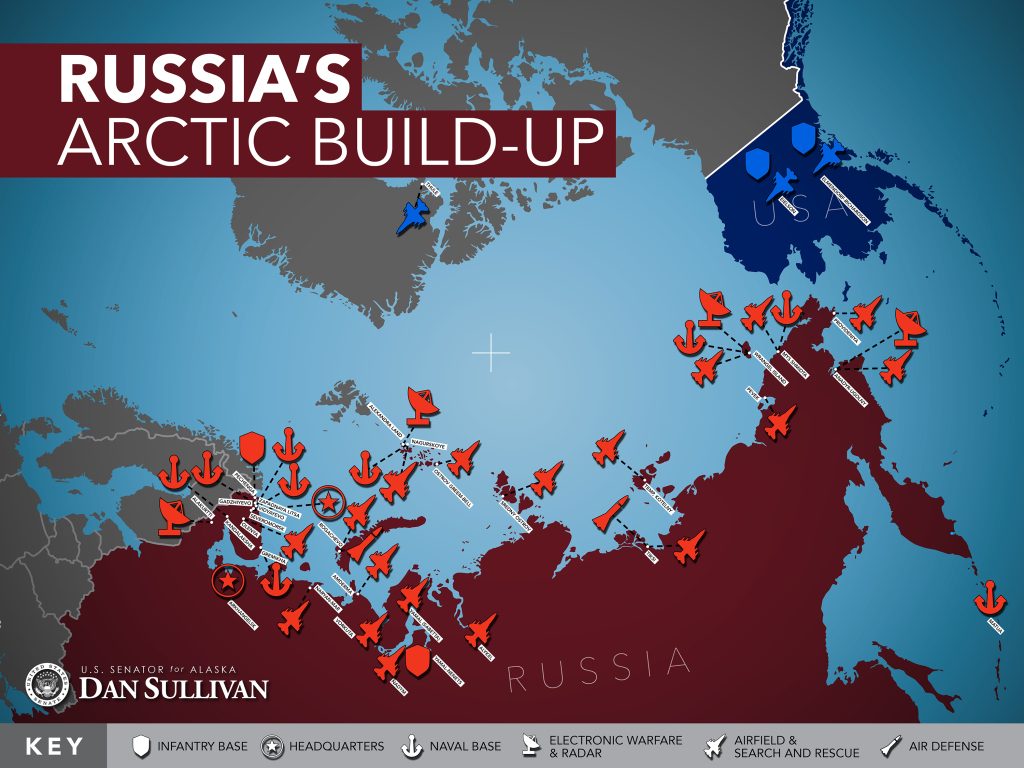 Arctic Military Buildup
Russia has embarked on a program of rapid militarization in the Arctic over the past decade, having refurbished and built dozens of mostly offensive installations. These include a new Arctic command, 4 Arctic combat teams, 14 new operational airfields, 16 deepwater ports, and 40 icebreakers with an additional 11 in development.
In May, The Barents Observer reported the "frightening" expansion of Russian nuclear weapons sites on the Kola Peninsula. "Over the last two years, Russia has increased the number of deployed warheads and is now 215 over the max limit" of the New START Treaty. The Russian nuclear storage facility in Zaozersk is just 94km from the Norwegian town of Kirkenes and 120km from the Finnish border.