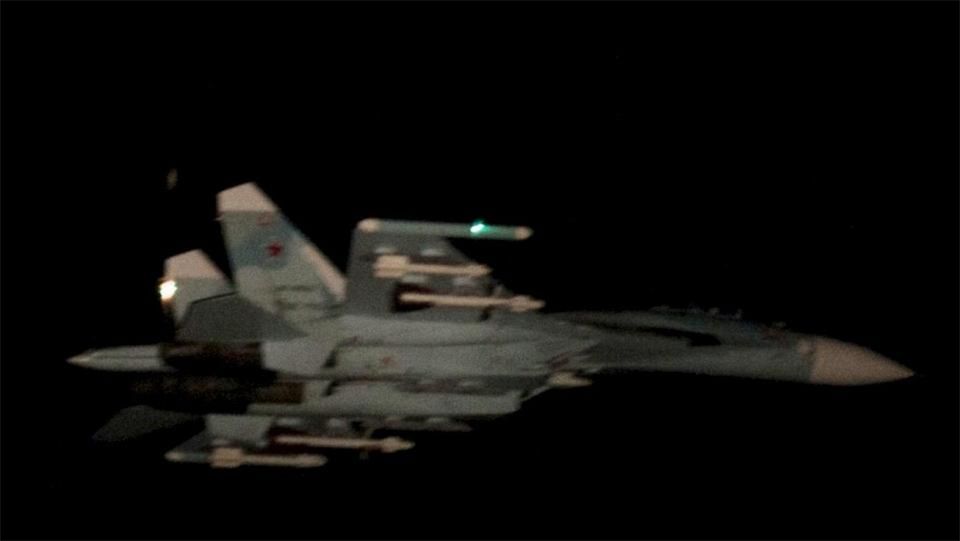 The Estonian Ministry of Defence says that a Russian SU-27 Flanker, has violated Estonian airspace with its transponders turned off. This is the fifth violation of Estonian airspace by Russian forces this year.
The Finnish Defense Minister announced that Finnish airspace had been violated twice overnight.
Russian fighter SU-27 Flanker violated Estonian air space early morning today. Fifth air space violation this year.

— MoD Estonia (@MoD_Estonia) October 7, 2016
Russia's ambassador has been summoned by the Estonian Minister of Foreign Affairs to explain the situation.
Finnish broadcaster YLE reports that the first breach occurred at 4:43 pm one kilometer within the Finnish border. The second alleged violation occurred at 9:33 pm, and was identified as a separate jet.
Finnish Defence Minister, Jussi Niinistö  said that "t it is without doubt exceptional that, two airspace breaches within a day have occurred".
Estonian and Finnish authorities recently closed the airspace over the Gulf of Finland to civilian aircraft due to serious risks posed by Russian military aircraft flying in the area with their radio transponders turned off. Aircraft transponders  alert other planes of their positions and are critical to helping aircraft avoid midair collisions.
In possibly related situation, Estonian news portal ERR reports that Russian Iskander missiles are being transported to the Russian Baltic Sea enclave of Kaliningrad from Ust Luga.
The Iskander is a mobile, ballistic short-range missile system that replaced the Soviet era Scud missile. Iskanders can be equipped with both conventional and nuclear warheads and have a range of 500km and is a largely offensive weapon.
According to the report, the nuclear capable Iskander missiles are being transported on a Russian transport ship named "Ambal".  The ship is currently sailing in the Gulf of Finland.