NAG may be the worst idea on the planet, but the Estonian state's purchase of three Bombardier aircraft leases wasn't. Vello Vikerkaar keeps one eye peeled to make sure private investors don't get too good a deal.
Ah, the choices life offers. Here are a few things one could have for 71 million euros:


Two hundred and twenty-five 2016 Bentley Mulsanne four-door sedans, one for every member of parliament, every Tallinn City Council member, with 45 left over to be raffled off at Freedom Square firewood-for-pensioner rallies.


Nine thousand two hundred and twenty euros cash to each of EKRE's 7,700 registered members, just to say Thanks for being you.


Sixty-seven thousand Apple iPhone 6S Plus 128GB smart phones – one phone for every resident of Narva.


Three hundred and seventy FGM-148 Javelin portable fire-and-forget anti-tank missile command launch units plus one accompanying missile per unit. Always useful at the border.


The funding of Estonia's Toidupank (food bank) for a million-billion-cagillion years.


Seventy-one million euros will also get you the leases on three 2011 vintage Bombardier CRJ900 NextGen aircraft, with 40 million left over as operating capital for the unfortunately named airline, NAG. And this would not be a terrible deal.
Armchair airline expert
Like many other aviation asjatundjad (experts) in Estonia, I've not worked a day in my life in the airline industry. But I have flown a good bit, once in business class, and so this seems to qualify me as much as most in the country for writing on the subject. Also, I like to read financial reports, which in this case, is enough to draw some conclusions. Just looking at the numbers, I'd contend the state played smart in recovering Estonian Air assets, making the best of a bad situation.
The taxpayer, if he could extract himself from the current witch-hunt for guilty executives and politicians, or from the chatter about how much NAG managers earn, might even wish to say thank you to the government. Because what it did is not entirely idiotic.
The state did at least three things they probably ought to receive praise for.
Smart state
First, from 2014 financial reports, we can see Estonian Air's Supervisory Council approved two million euros as an early prepayment of an SAS loan due in 2014 in return for the deferral of the remaining balance until 2018.
Why's this matter? Because if they hadn't done so, SAS could have called the loan, bankrupted the airline, and the three Bombardier aircraft would have been taken away by their financer.
Smarter state
Second, the state appears to have used its political capital to delay the EC decision long enough so that it could redeliver four Embraer E170 jets (acquired for the Taskila expansion) to Finnair during the last four months of 2015.
Did it happen according to plan? We can't say based on 2014 documents, but it's probably a good assumption that Finnair is not on the list of Estonian Air creditors today.
Why's this good? Because the owner of Finnair is the Finnish state, and it's smart to be on good terms with your most important neighbor and trading partner. You never know when you might need to borrow a ladder to fix your leaky roof, or perhaps take loan of some advanced radar to track a pesky Russian submarine that won't leave your coastline.
Smartest state
Finally, and of most interest to this armchair airline expert: In November 2015, just moments before the EC decision came down that would kill Estonian Air, the Estonian government spent 31 million euros so that the 100-percent-state-owned Transpordi Varahaldus OÜ could take over the leases on three 2011 Bombardier CRJ900 NextGen aircraft from Export Development Canada.
(It is my understanding that, technically speaking, Transpordi Varahaldus is the new financer with a priority claim on the assets, meaning that it can whisk the assets away from a bankruptcy or liquidation process, and put them to work for another airline.)
The skeptic will correctly point out that the state is now the financer of aircraft where nobody is paying a lease, but the achievement is that the state will preserve air connections to Estonia, at least theoretically, and at the same time acquire an asset worth more than the 31 million euro purchase price.
Say what?
To begin with, aircraft appraisers approached by the Vikerkaar Alliance of Journalism In the Nordic Area (VAJINA) believe 2011 Bombardier CRJ900 aircraft are worth up to 18 million US dollars each. That makes three jets worth about 50 million euros. But factoring in current euro-dollar exchange rates, and realizing that appraiser valuations can be higher than market, it's fair not to get overly excited based on this alone.
But if one examines Estonian Air's 2014 audited financial statements, the extremely conservative people at Deloitte agreed with EA's assessment that the aircraft were worth 40.1 million euros.
It's also important to note that if you examine page 29 of the 2014 statements there is a column called "prepayments for major overhauls." This is over eight million euros in maintenance reserves, held by a Cayman Island company called EA Jet Leasing Ltd. Given that the same table shows the 2013 value close to six million, VAJINA journalists assume another two million or so has been paid in, making that fund worth now over 10 million euros.
The Cayman thing sounds sleazy, but it's not. EA Jet Leasing is both an orphan trust and special purpose vehicle (throw those terms around at parties!) incorporated in the Caymans for tax purposes, but the money itself is probably held in a real bank in a real country.
The maintenance reserve is accumulated via required monthly installments paid by the airline to ensure major mechanical overhauls can be made. Small airlines can get in financial trouble (duh) and this system ensures that money slotted for major repairs is always present and never spent for short-term crises or for Vegas hookers.
So however you count it…
Choose any source for the value of those aircraft, factor in the maintenance reserves, and you have to conclude the value of those assets is worth somewhere on the order of 40 to 50 million euros. Not bad for a 31 million euro emergency investment in a time of crisis.
True, over 100 million euros of taxpayer money has been pissed away on Estonian Air, so taxpayers are unlikely to be in the mood to run over to the Ministry of Economic Affairs and Communications to high-five Ahti Kuningas. But they probably should. The 100 million is a sunk cost. The 31 million spent to get the aircraft is making the best of a bad situation.
But what about the 71 million?
From 2009 through 2013, the state invested well over 80 million euros in Estonian Air. This bought the airline about five years of life. This year the state has invested 71 million euros (31 into Transpordi Varahaldus for the aircraft leases, 40 into NAG). So just how many years of airline life is 71 million euros going to buy under NAG's experienced management team? Your guess is as good as mine.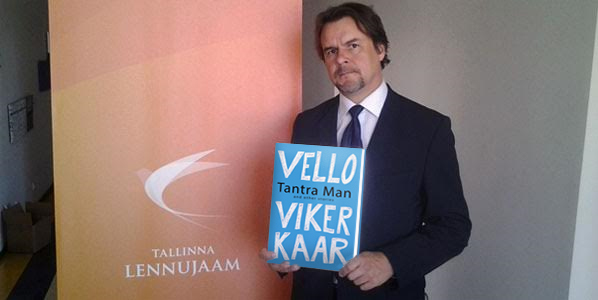 Erik Sakkov, NAG's CEO, was quoted by Eesti Ekspress as saying NAG will survive only if Estonians fly the airline for patriotic reasons. Maybe patriotism is enough. Personally, I don't buy Estonian cheese – all varieties are yellow and lack flavor – but I do see some Estonians buying it. I've also noticed lately that a lot of Estonians are buying cheese from the cheese king of Estonia, who happens to be Dutch. How deep does patriotism run?
A musician I know has perhaps put it best: "Is the Estonian taxpayer's penis so small that he wants to fly a propeller plane operated by a Slovenian airline just so he can say he's got a national airline?"
Personally, I don't think patriotism is enough to save bad cheese or a bad airline either one. I'm betting on NAG as a business to take a sharp nosedive into a very hard tarmac.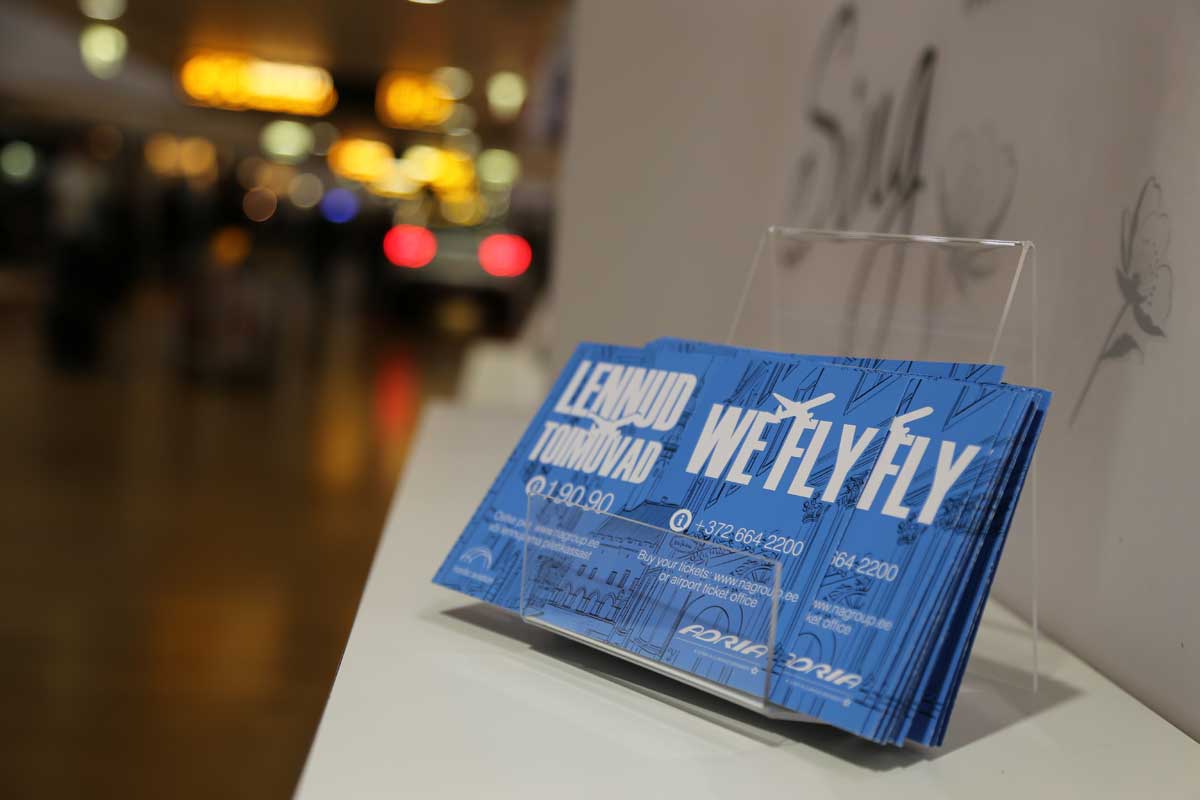 The taxpayer's euro
The immediate worry for the taxpayer ought not to be whether Taskila was right or wrong, whether Parts and Ansip were asleep at the wheel, nor how much Erik Sakkov earns. The taxpayer ought to be wondering what the state will do with NAG and its related companies once they begin hemorrhaging red ink.
Because there won't be much else to do than seek a heroic private company willing to step in and take the risk of owning an airline, all in the name of patriotism.
With former Infortar execs packed tighter in NAG management than passengers in economy class, the vigilant taxpayer might start by keeping his eye peeled there.
Perhaps the sexiness of air travel and its attendant media scrutiny can keep the state-owned airline from going the way of the state-owned port. But at the very least, the Estonian taxpayer ought to inform himself about the market value of his national airline, if only to guard against it being sold off at below its value as a political favor.
Let's play airline
Despite my vast knowledge of the aircraft industry, the state did not think to ask me about the 71 million euros. If they'd have put me in charge, I'd have allowed SAS to come in and take the good routes (as they seem to have done), and I'd have driven a stake through the heart of Estonian Air.
I'd have taken that 71 million euros and given it to Piet Boerefijn's food bank. With 71 million euros, Estonia's 14 food banks could operate nearly 300 years and distribute 300 million kilos of food to Estonians living in poverty.
Of course, that's not half as fun as playing airline.
*VAJINA was named by the same Estonian branding agency who created the name Nordic Aviation Group, NAG. The naming contract was awarded via a tender process administered by EAS.
**Examine Estonian Air's 2014 financials here.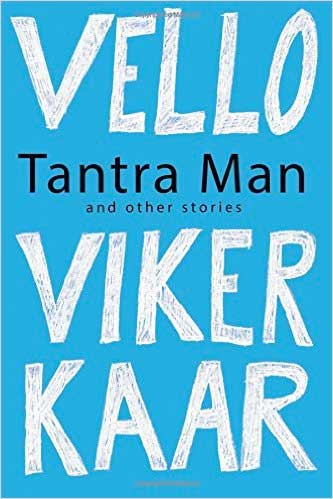 Vello Vikerkaar's latest book, "Tantra Man" is available on Amazon