Outlawed in the Soviet era and largely ignored during the past 20 years, Estonia's rock and roll, punk and indie scenes have driven cultural innovation and radical political movements. It's legacy is a sophisticated soundtrack produced for Estonia's cultural and thinking classes.
During the Soviet era, the Peeter Volkonski fronted punk band, Propeller, inspired youth and empowered them to revolt against Soviet authorities. Singer Vinger, Estonia's first successfull indie band, drew the ire of Soviet authorities as they pushed cultural and social boundaries with their hybrid with their punk rock attitudes and avant garde, ska/new wave infused punk-pop.
Singer Vinger – Kalkar (1987)
After regaining indepedence, Soviet era, state approved "estraat singers" (a cross between a manufactured pop star and lounge singer) continued to monopolize Estonian radio waves as new pop and electropop dance acts replaced them.
The Estonian indie scene has since simmered with promising yet undiscovered talent since then. In the mid 90's, bands like Tallinn's Blind were producing indie pop that stoop up to the output of their Britpop and Swedeish indie contemporaries. Yet acts like Blind never broke out west of the Baltic and the mostly underground Estonian indie scene remains so.
Until now, Estonia hasn't followed other smaller Nordic nations in developing strong and vibrant independent music scenes. Sweden remains a leading global force producing consistency high calibre indie acts. Iceland, with less than half a million inhabitants, has become an unlikely indie producing giant where bands like Sigur Ros and Monsters and Men follow the early lead set by The Sugarcubes. Norway established healthy indie folk and electronic scenes during the mid 90's – with bands like Kings of Convenience and Royksopp –  who paved the way for other emerging Norwegian acts.
In Estonia, recently established, Tallinn Music Week, has helped boost the visibility of non-Eurovision/Eastern European style Estonian pop. Thanks to TMW, an emerging Estonian experimental folk scene has emerged to push traditional boundaries. While the appeal of this emerging ultra-niche genre could be limited to a community diehard folk enthusiasts and Estophiles outside of Estonia, it represents a positive turn for new music in Estonia.
Hidden between the cracks that separate Estonia's niche experimental electofolk and pagan speed metal scenes are a group of bands that have produced some of Estonia's best and most beautiful music of the past decade. They draw lineage from the mid-90's indie scene and acts like Blind and Dreamphish – and combined to form Estonian indie lable, Seksound in the early 2000's.
Pia Fraus – Springsister (2008)
Formed by the members of Estonian shoegazer/chamber-pop outfit, Pia Fraus, Seksound has helped produce and fund dozens of outstanding indie records that have inexplicably not found their way onto western radio or indie music scenes.
The label is headquartered in a dark hallway in the basement of the Estonian television building in central Tallinn. A 10×10 meter room doubles as the label's administrative center/warehouse and rehearsal space, the walls of which are adorned with colorful concert posters and record sleeve art.
One of the label's most recent acts is Tallinn's Wolfredt. Formed as an independent project by Pia Fraus' drummer Margus Voolpriit, Wolfredt could soon become Estonia's Sigur Ros, both in terms of sonic beauty and unique geographic backstory.
With Wolfredt, Voolpriit has discovered sonic territory that few Estonian artists have ever accessed. Melodies are hauntingly etherial yet remarkably accessible to the masses. His music supported by arrangements of rare beauty and movingly reflect both Voolpriit's own vision and and the moods of his Estonian surroundings.
UpNorth connected with him at Seksound HQ in the basement of Estonian's national TV station ETV, -where Voolpriit also works as a senior camera operator- to talk about the Estonian indie scene and his work as Wolfredt.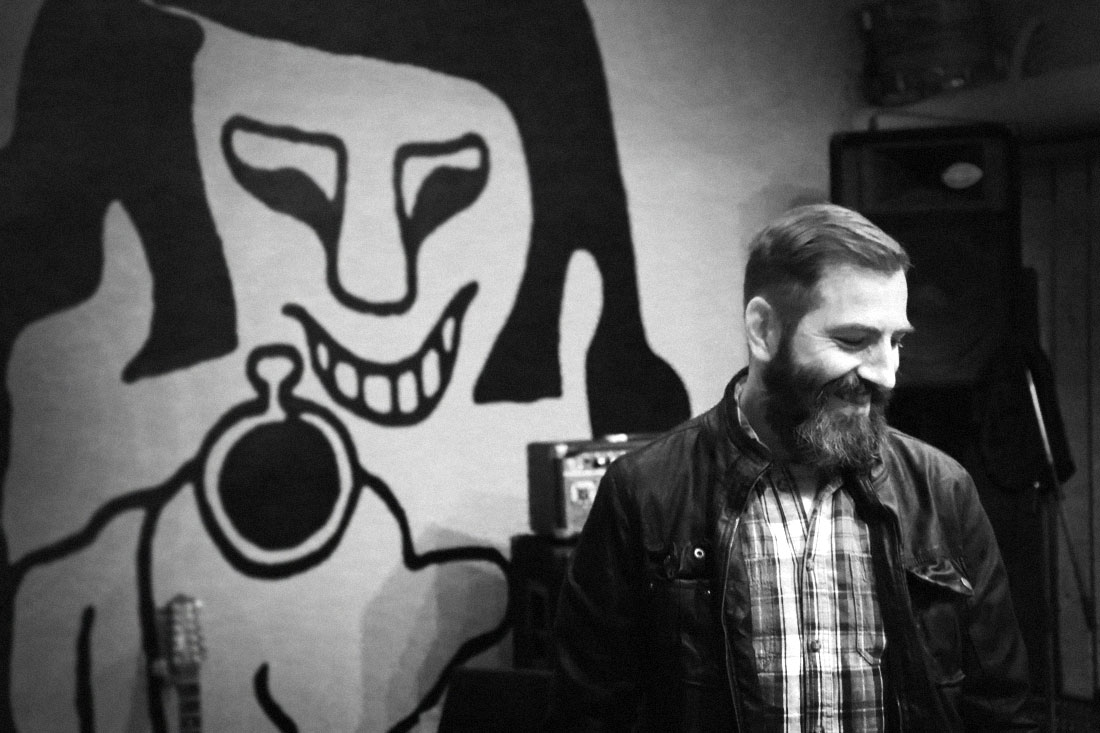 UpNorth: What's the current status of Estonian music – where has it come from and where is it currently headed?
Voolpriit: There's been an explosion. There's a lot of music being produced at the moment – which is great. The more that's produced, the better the odds are of something really great will emerge. The base of the pyramid needs to be as wide as possible so that the tip of it can reach as high as possible. That's what's happening here at the moment.
UpNorth: What have people in Estonia been listening to over the past decade or so? Your brother's band, Blind, gave rise to optimism for indie fans that a scene might be developing in Estonia. That seemed to peter out when Blind was winding down – what's going on now?
Voolpriit: There's always something happening, but not everything manages to get out. Pop music seems to get out a little easier here, but I don't mean "pop" in the best sense of that term.
There was a great and intense indie scene that swelled in the mid-1990's -which was still underground-  but threatened to break out into the mainstream. But it lost steam towards the end of the 90's. It's now picking up again.
Back then there weren't any record companies in Estonia that were interested in putting out that kind of music – nor were there many who would listen to it either. And for those indie bands that did continue, they wanted their music to be heard, so they started putting out their own records, just like we did with our own label Seksound.
Back then I was playing with a band called Pia Fraus – which did very well. Pia Fraus' records were distributed in the US and Japan but not in Estonia. There wasn't a single record company in Estonia that was interested in working with an indie act. We knew that there had to be an audience in Estonia too – maybe not a huge one – but still, we were certain that there were people out there who would buy these records – that was twelve years and 55 releases ago. That's not a bad result.
And now new record companies have emerged and it feels like the indie scene is starting to snowball in Estonia.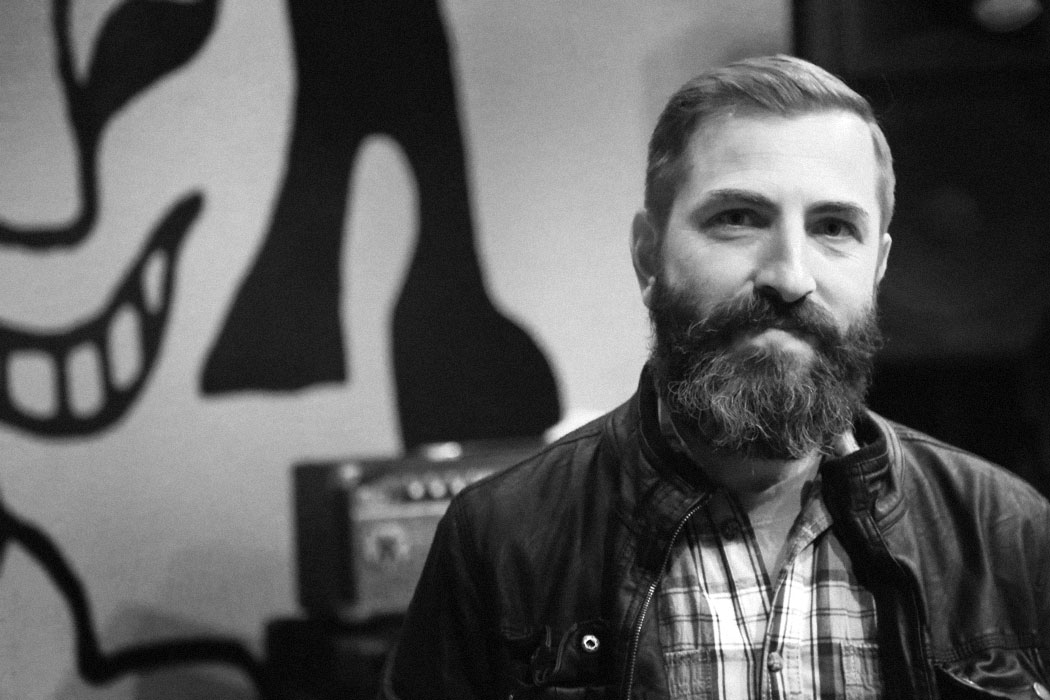 UpNorth: Are things going well enough that you can now live off your songwriting and record sales?
Voolpriit: Umm… not quite yet. Some other acts and musicians, who we won't name here, are able to but not indie musicians.
We're left doing things on our own. We don't get any government cultural support, nor have we asked for any either. I also think we've just grown accustomed to doing things our own way.
UpNorth: How important has Tallinn Music Week been for the indie music scene? Has it helped Seksound bands?
Voolpriit: It's hard to say – but not much. It's a great event and very good for Estonian music, but maybe we're just too held-back because we haven't really tried to get into the festival either. It's become a big event, and I think we'd get lost within the lineup. There are 100 bands and each one has something like a 20 minute set limit: it's hard to make any sort of impression in such a short time.
UpNorth: All of the bands on Seksound have a similar feel to them. Everyone seems to draw quite heavily on early 90's shoegazer and British indie but there's a definite Estonian-ness about it – including some of the acts who sing, rather uniquely, in Estonian.
Voolpriit: The fact that each of the acts on Seksound is somehow related to the others probably has something to do with it. I was in Dreamphish, Pia Fraus and now Wolfredt. We're all in our fourties now, so of course we've always listened to those shoegazer acts.
Wolfredt – Aluminum Sky (2016)
UpNorth: Your latest project, Wolfredt, sounds quite unlike anything else in Estonia at the moment – it's calming, atmospheric backgrounds are accented by discreet electronica and songs swell with occasionally furious guitars and elegant feedback. It's very Nordic (in the Sigur Ros context) yet feels uniquely Estonian. How did you manage to pull all of this together?
Voolpriit: There was a while were I wasn't very active, but as a musician, you're always coming up with ideas and melodies. As a drummer, I'd never taken on a writing a full record, so on the first Wolfredt record, "Lullabies to Vilhelmine," I stayed away from the drums altogether and only used electronic stuff. On the new record the sound became much heavier – because I went back to using real drums and guitars rather than relying heavily on electronics.
UpNorth: Each song is dripping with emotion, which isn't very Estonian. Where does that come from?
Voolpriit: That's a pretty complicated subject (long pause). When I recorded the first record . . . my wife was pregnant . . . but our child didn't survive. It was a really difficult time for us. That first record was completely affected by what we were going through at the time and it even bears the name of our daughter, Vilhelmine. That record poured out of me after that.
I haven't talked much about it – it's been a while. But that's where that first record came from. Making it was definitely therapeutic and helped me deal with the situation.
UpNorth: Your latest record, "Neverno" is much heavier, organic and different than "Lullabies to Vilhelmine".
Voolpriit: I started writing immediately after the first one was released – I'm a pretty slow writer. But I decided to play more live instruments on this one. And playing the songs live has been incredible. I much prefer playing them live than in even the recording process, so I think I'll continue writing and recording with a band from here on. Playing with others – you feed off of them – and it just adds so much to what you're doing yourself, to the music.
Wolfredt – Night Has Eyes (2016)
UpNorth: Has Estonian radio supported Wolfredt and other Seksound acts?
Voolpriit: Occasionally. I don't think any radio station here is really excited to play a seven minute song. They played the record a few times. But there are some good shows on Estonian Radio 2  c – it's not just Tanel Padar [former Estonian Eurovision co-winner] all the time.
UpNorth: So there's hope.
Voolpriit: Ha ha, definitely.
Critical Seksound Releases
Picnic – The Weather's Fine (2013) LISTEN
Imandra Lake – Seesamseesam (2010) LISTEN
Wolfredt – Neverno (2016) LISTEN
Kohalik ja Kohatu (2015) LISTEN
Pia Fraus – Silmi Island (1998-2008) LISTEN