In English, a nag is an old horse in poor health, and I can't help but chuckle every time I read that NAG is to be Estonia's new national airline.
I'm no economist, but it seems this government-owned NAG should get a favorable starting position in the market thanks to (I assume) a lack of union contracts with pilots and the eventual appearance of three Estonian Air Bombardier jets on the NAG's balance sheet at (I assume) a favorable acquisition cost.
But given that the aviation business is complicated, especially for small players, and that all the foreign super-managers brought in to rescue Estonian Air fell short, I might not want to bet my pension on NAG's success. Given more than one hundred million euros already flushed down The Great Vacuum Toilet in the Sky, what secret do Sakkov, Tamm, and Pärl possess? What will they do differently?
For a start, they're not spending money on cool graphics, as evidenced by the routes marked in yarn on the schoolhouse map used in Mr. Sakkov's original video. (Since I'm making assumptions, let's also assume the navigation technology in NAG cockpits is somewhat more advanced.)
NAG Director, Erik Sakkov demonstrating NAG's "double dailies" and "triple dailies" in front of the new company's route map.
The main advantage the NAG seems to offer consumers is service in the Estonian language. Estonian provenance may be of interest when examining a menu or buying a folk costume, but not with an airline whose Tallinn-to-wherever flight is generally so brief that the food one is offered consists of Kalev brand candy.
Although Infortar professes no immediate interest, I assume they'll soon enough be sitting pretty with two former employees on the NAG's management team, their salaries courtesy of the taxpayer. This means Infortar can afford to wait until NAG bleeds red ink for a couple of years, then pick up a complete airline at a price little higher than a day cruise to Stockholm. (Of course, once they've got it, they'll have to have a better idea of what to do with the NAG than those who came before them.)
But maybe the NAG is a great idea. As a fair-minded taxpayer, my tendency would be to let the new team prove themselves. I supported Taskila and Helenius once upon a time. But there's that little matter of the 100 million euros of my money that's already spent, and I believe there are better uses for an additional 32 million euros. Sometimes the right thing to do is to just walk away.
This is probably one of those times.
The interests of common citizens matter very little in the course of things, at least until the uncommon citizen raises his voice on their behalf. In Missouri, we've witnessed a few members of a college football team accomplish in 36 hours what a lot of others had labored in vain for months trying to make happen.
The Estonian equivalent of that would be if Estonia's most holy cultural figure would declare that NAG is a bad idea, that enough is enough, and that he'll be getting where he needs to go using SAS, Finnair, AirBaltic, Lufthansa, or even a tired old horse. But punditry is not the role of most cultural figures, and so we common citizens are left to our own devices: our wallets.
Mr. Sakkov has politely asked me, as an Estonian, to ride the NAG. I'll likely be not so inclined. I want the NAG to die quickly, to get her to the glue factory with as little ceremony as possible.
Whenever there's a choice, I'll not ride a nag.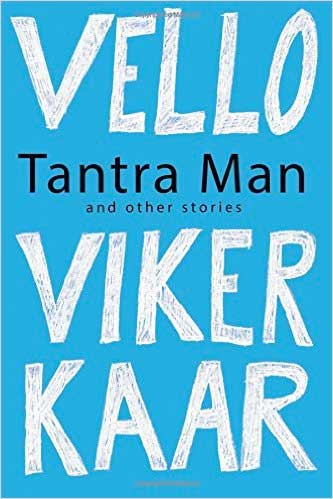 Vello Vikerkaar's latest book, "Tantra Man" is available on Amazon